Instagram is a fantastic tool for promoting your franchise. But are you using it effectively?
Start snapping shots with confidence - and boost your number of followers - with this handy guide to Instagram social media marketing for franchise companies:

1. Create high-quality photos
This is perhaps a bit of a no-brainer when it comes to how to use Instagram as a marketing tool, but it bears repeating:
If your photos aren't of a high quality, using a channel that relies on the visual medium is not going to do your franchise's reputation any favours.
One of the simplest ways to ensure your photographs are up to snuff is to shoot square photos. This is difficult within Instagram, but there are several apps available which will let you do this. Many cameras and smartphones also have settings which can be changed to assist you when lining up your shots.
Download PDF with examples of Franchise Instagram Marketing
Download
2. Use the power of your Instagram bio URL
Set up the link in your franchise's Instagram bio to lead to the landing page that promotes your latest campaign, displays all of your content on Instagram, collects leads - or whatever else you've designated as the goal of your marketing campaign.
3. Track your traffic
This is another smart way to use your bio's URL:
Instagram doesn't mesh with Google Analytics. This means you've got a potential problem when handling that all-important part of your franchise marketing campaign - measuring how effective it is.
To combat this, use a link shortener to create a customised link in your Instagram bio URL. This means all you need to do to track the amount of traffic your Instagram marketing is getting for you is to check your data. Then, when you make a new landing page for a new campaign, simply change the link to start over.
4. Be a pal
When you're using Instagram personally, it's a friendly, social, and spontaneous thing to do. Extend this way of thinking to your business profile by using the channel to cross-promote your partner companies.
Do you have a good working relationship with a company in the "real" world already? Advertise their products on Instagram and get them to return the favour. You both increase your reach, your number of followers, and hopefully your sales too.
5. Ride high on popular hashtags
Though there have been some terrible examples of this reported in the media - brands exploiting hashtags created to raise awareness of social issues being used to sell products, for example - riding popular hashtags to success is a proven tactic.
Instagram's Explore feature lets users find posts related to popular hashtags - and even emojis - so it's well worth discovering what's trending, and then seeing how you can fit them in with your brand positioning, franchise opportunities, or products.
6. Add videos into the mix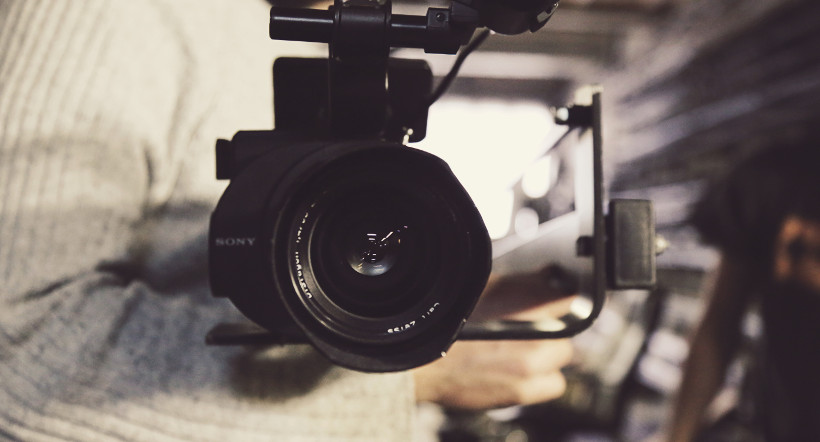 A series of well-shot photos is good, but consider mixing it up a little with some video content. Making them short and fun is key to staying within the "ethos" of Instagram as a marketing channel. Or you could save on that marketing money altogether by encouraging users to create their own content. Featuring hashtags of your brand, of course.
A contest or other promotion is a great way to garner some excellent user-generated videos for your profile. Be sure to interact with any videos that you think are good by liking and commenting on them, even if you're not sharing them.
Download PDF with examples of Franchise Instagram Marketing
Download
7. Leverage paid ads
One of the other shortcut strategies to get more followers is to use Instagram's sponsored ads. This feature is not widely in use yet, but it is expected to expand within the not too distant future.
This means you should be prepared to take advantage of it, with material ready-shot and good to go. It's going to be a fantastic way to dramatically expand your target audience beyond those users who already follow you.
8. Plan your content release via an editorial calendar
Managing the multiple Instagram accounts required by the franchise business model can be challenging. That's why it's so important to plan when you're going to release content, and what it's going to be.
An editorial calendar will help you do this - especially if you're not used to using a smartphone or tablet to post content.
9. Partner with Instagram influencers
Another of the shortcut solutions to hugely increase the reach of the Instagram social media marketing for your franchise, is to partner up with influencers who already have a large audience.
This is particularly the case if the influencer is connected to your market niche. But even if they're simply popular in the demographic of potential clients that you're trying to market to, there will be a way to position yourself and your partnership with them.
10. Ensure consistent posting on Instagram
Your editorial calendar can be supplemented with a detailed content calendar to help you achieve this other vital part of using Instagram as a marketing tool - making sure you post consistently.
Spamming your own profile with photos and video content can be equally as dangerous as letting it lie idle because you don't have enough content planned out, or are concentrating on another channel.
Use your calendars to plan your Instagram content strategy, and execute it on time. This will also be important when you're planning how to use Instagram to promote your blog - knowing what and when you're going to post is key to making sure that you release content on a regular schedule.
11. Use Instagram stories
The Stories feature has been a real game-changer when it comes to using Instagram as a marketing channel. It will help you stay on top of the news feed now that the Instagram algorithm is in place.
By understanding your target audience you'll know when they're online awaiting your content, and what sort of content they want to see from you.
Handily, Stories also provides analytics that show which of your followers have viewed which parts of your Story. This allows you to monitor when and where user engagement drops off. You can then replace that image or video with superior content to keep user engaged.
Download PDF with examples of Franchise Instagram Marketing
Download
12. Use hashtags
If you're using Instagram, you should be using hashtags in your updates. It's that simple. It's now the main way in which users find posts related to their interests, so make sure you include a few.
When using hashtags:
DON'T use too many - this can make you look inexperienced at best, or like you're begging for attention at worst.
DON'T use too few - a single hashtag is probably not enough.
DO use hashtags specific to your brand - including those you've created for your overall brand, different franchises, and even individual marketing campaigns or competitions.
DO remember to check for trending hashtags - these can disappear as quickly as they appear, so make sure you stay on top of things. Also ensure you are using trending hashtags appropriately and tastefully.
13. Comment on and like your followers' photos, @mention your customers
This is both a useful way of finding and exploiting some user generated content, and a brilliant way to form lasting customer relationships. Would you enjoy it if your local coffee shop or bakery promoted a photo you shot? You know the one - the perfectly framed one you snapped this morning on your way to work?
Many people would. In general, people like a little local fame! So ask the owners of quality images you spot which feature your product or match your market niche if they'd mind you using their image - they'll almost certainly say yes.
Check out Starbucks' Instagram account for examples of this. They're the company that probably uses the channel to do it the most.
Make sure to @mention customers even when they have agreed to you using their photos. You can and should also comment on and like your followers interesting snapshots even if you don't share. This is a great way to engage with your audience.
Finally, always respond to any comments on your profile - especially if they're negative.
14. Partner with other brands on Instagram
Much like being a pal to the businesses you already work with, and partnering with Instagram influencers, partnering up with other brands that use the channel can be an ideal way for both of you to increase your audience.
Make sure that both parties have something to gain, and you'll be able to get some great traction on your latest Instagram marketing campaign. And when you feel confident with your social media presence make sure that you're not missing out on any of the great offline marketing channels.
How to Make Instagram Social Media Marketing Work For Your Franchise
Contact Local Fame when you need more tips to make Instagram work for you:
We have a team of experts who've already run successful Instagram marketing campaigns for other franchises. And we're ready to have a chat with you about how we can work together to promote yours.
Take a look at some of the best ways other franchise businesses have used Instagram with this FREE downloadable PDF. Or, why not just get a FREE report on the current effectiveness of your online marketing? There's no fee or obligation.
Download PDF with examples of Franchise Instagram Marketing
Download