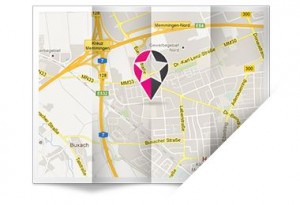 If the World Wide Web scares you a little we are a company that can help you get and maintain a business listing on Google maps. If you already have a listing but it doesn't regularly appear on the first page of a local search we can work with you and get you visible so yours is one of the businesses people will contact first.
It is a widely know fact that people rarely go past the first page of a local search when looking for a service. First page is where you need to be, in order to catch the attention of new customers. Our Google map listing service will make sure your business is more noticeable by providing interesting and informative content and images that catch the eye.
Word of mouth has always been a good way of spreading the word regarding the greatness of your business and in internet marketing this is done with customer reviews and testimonials. We have ways to help your customers leave their feedback and thus improve your ranking and excite potential new clients.
By adding your business to Google maps you are increasing the chances of potential new customers and increasing the possibility of future success. We can guide you though the maze of requirements and offer helpful hints to keep your business moving forward.
Together we will make your company simple to locate and provide new customers with accurate contact information so they can get in touch as soon as they see your listing. We appreciate your time is precious and that is why we can do it all for you.
Use your time wisely and leave us with the job of marketing your business online, a means of advertising previously only accessible to larger concerns. We can offer you cost-effective and value for money solutions for online advertising. We have a range of packages available or can tailor one to your specific needs. We have the expertise and knowledge to optimise your business listing and increase customer confidence in the service you provide. Don't wait for new business to come to you and get your company name on Google and many other search engines. Contact Local Fame SEO agency in London today!