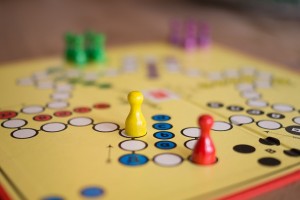 There are plenty of reasons you might want to start researching this kind of business data. The insights you'll find from researching your competition are likely to help you work out how other firms are converting their customers, and by knowing that, you'll be able to boost your own appeal and start directing that business into your own company instead. It's essential information when it comes to traffic building SEO campaigns for small businesses and
digital marketing for franchises
.
So how do you get your hands on it, then?
Here's a simple guide to get you started with your competitor research program!
Phase One.
A good place to start is with a list. Create a new spreadsheet, and make entries for as many of your business competitors as you can think of. Create fields to enter all kinds of information about their business – starting with the basics such as contact details, URLs and services offered.
Phase Two.
As time goes on, you can keep on building this database by adding more and more details about what your competitors are up to. Use sites such as alexa.com, or facilities like the Google Adwords tool, to begin to analyse the inner workings of their websites – keep an eye on how much traffic they're getting. Look at the keywords they're ranking for, and run regular searches to see how high they're ranking. The more time you spend exploring your competitors sites using traffic analysis tools, the more data you'll be able to glean about their online business.
Phase Three.
The final stage is to implement all of this data back into your own actionable plans. Build your strongest SEO campaigns based around keywords that your competitors are already ranking for – while enjoying quick wins on the keywords that they've missed! Be aware of the high competition surrounding certain services, while being quick to cash in on any service gaps you're able to highlight in the online market.By always keeping a close eye on the other business in your industry, and watching carefully to see what they're offering and how they're attempting to reach their customers, you'll be able to deliver effective and intelligent solutions while capitalising on any gaps in the market.