When it comes to a multi-location business such as a franchise, effective communication is vital. So what happens when you're struggling to connect with the franchise network you have in place?
Take the steps detailed in this article and build closer relationships with your franchisees.
We'll start by looking at the overall goals of building connection - educating your franchisees and sharing best practices - ensuring that your entire network is operating at its most efficient level.
We'll then go into a few detailed examples of how to do it - mentor systems, brand conventions, and web events.
Without further ado then, here's how to build connections within your franchise network:
Find Tips On How to improve your franchise network engagement
Download
1. Educate your franchisees
Many of the tips below will assist you in developing and delivering educational opportunities to your franchisees. Why?
Because your knowledge base is one of the key resources that your brand has to offer to new and existing franchisees.
The opportunity to trade under your name might be one of the big draws of your brand as far as you're concerned. But you'll usually find that the highly effective, proven operational systems that you have in place have far more selling power from the point of view of prospective franchisees.
One of your main reasons for being - or so your franchisees will think - is to provide them with a ready book of answers in the event a question arises. However, you don't want this to mean a deluge of daily information requests to your corporate head office. The answer, of course, is:
Education.
Make sure that you have the systems in place to provide the support a franchisee will need in order to become an effective business, and a profitable node of your network. It's a key part of how to lead the franchise network. Every opportunity you have to educate should be taken.
2. Network, network, network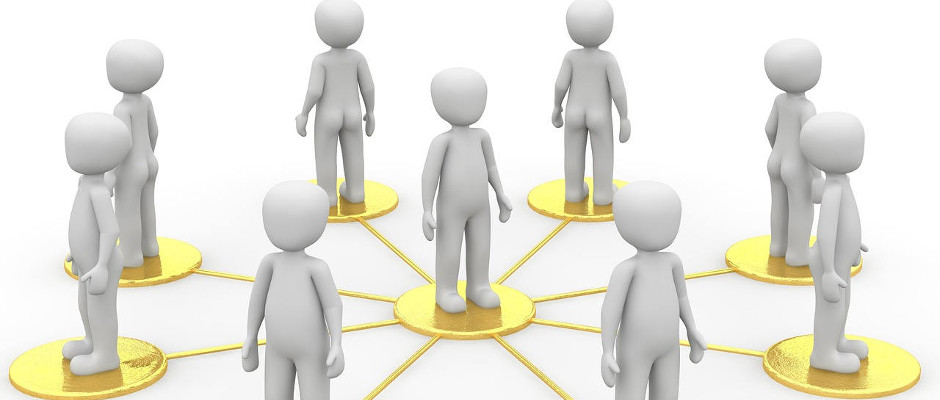 As we've seen above, pooling knowledge is one of the most important reasons to connect with your franchise network. Is one of your franchisees faced with a problem in their day-to-day operations? Another franchisee has almost certainly overcome that exact problem before. But how will they know if they never talk to each other?
Have networking systems in place so that they can do so.
It's why conventions and web events are so vital (see Tip #6), and one of the driving reasons for implementing your own mentorship program (see Tip #4) or regular weekly newsletter with a "Top Tips" section.
The benefits of networking can also be seen when linking with the larger franchising world outside of your own company. Simply operating in isolation can lead to idea stagnation. Don't be afraid to network with rivals or attend events started by competitors to see if you can glean a few new ideas.
The International Franchise Association (the IFA) offers a great starting point to get connected with potential partners and sources of inspiration outside of your immediate circle. The IFA has its own convention every year, which is in itself a good indicator of best practices for franchise communication...
3. Training for new systems and collaboration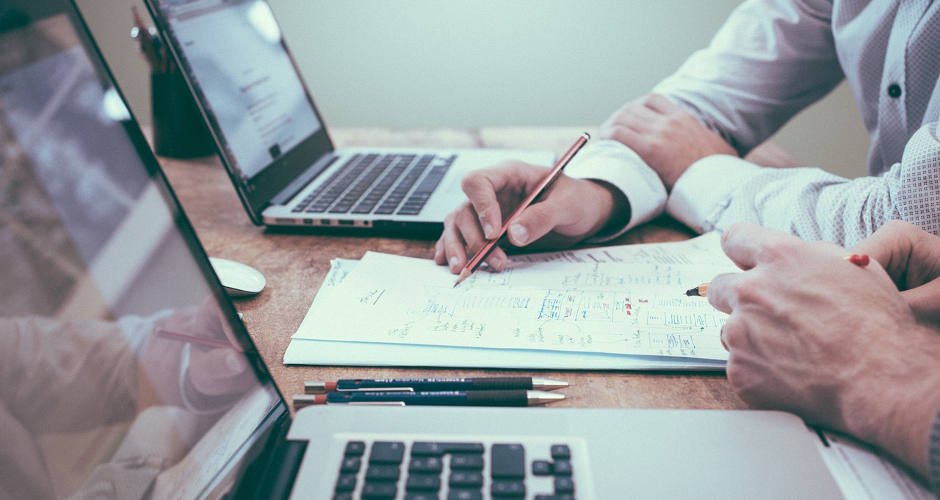 If you're wondering how to engage franchisees, the training required by new products or technology can be an excellent place to start. This is especially true if you haven't had effective communication systems in place up until now - having a new product or technology to introduce can provide a useful impetus.
This is because, as with so much in life, most people will seek the easy way of doing things. If you're going to "upset the apple cart", as it were, you'll find it easier going if you have a reason for doing so.
Part of introducing new systems, and of making any changes that might be required as your network matures, is to communicate the reasons for these changes in a way that is collaborative rather than dictatorial.
You might see the logic behind introducing a different operating system for all of your back-end processes. But one of your franchisees might simply see another difficult imposition from above...
If you've had at least some measure of consultation though, and you can point to other franchisees who've been consulted and had their feedback acted upon, you can show it's for the best for everyone involved.
This is why part of connecting with your franchise network is making sure that you work with your franchisees. By ensuring that everyone is pulling together, singing from the same hymn sheet, or any one of a number of similar clichés, you get a franchise which will become more and more cohesive over time.
And thereby more efficient, and more profitable.
Find Tips On How to improve your franchise network engagement
Download
4. Establish mentors to share best practices
Someone who's done it before can be an incredibly handy resource for a newfranchisee
. This means you should seriously consider establishing a mentorship system, if you haven't already.
There are two basic types of mentor system:
Brand-level or corporate mentor - this higher level mentor will usually be responsible for mentoring several franchisees. A brand-level mentor has all the information required for goal measuring at their fingertips, and knows what makes a successful franchise location.
Experienced franchisee mentor - these are often more beneficial. One of your experienced franchise owners will feel less like an imposition from above to a newcomer. This can make it easier for them to ask for and receive advice.
A good way to build a franchisee-franchisee mentor relationship is to pair an experienced network member with a new franchisee who still has a skill which the experienced mentor can learn from.
A solid mentor-mentee relationship should include:
Regular telephone or online contact
At least one in-person meeting at either franchise location each month (this helps further understanding of each location on both sides)
Properly set up, a franchise mentor program will also reduce the information burden on your head office. Franchisees will already have a go-to contact to call in the event of an issue.
5. Promote franchisor-franchisee interaction
This is linked to Tip#3:
If your idea for a new system - for example - is a good one, you shouldn't be afraid to communicate the thinking behind it to your network. Equally, if one of your franchisees has some input relating to a new marketing campaign or product, they should know that they can come to you and you will listen to what they have to say.
This give and take and openness in communication will help to build strong franchise relations which stand the test of time. Failing to take on board feedback and ideas from all nodes on your network only serves to limit your potential.
6. Conventions
We've saved the best two for last.
Conventions are almost certainly the biggest tool when it comes to building franchise profitable engagement. They're one of the most important things to focus on when you're considering how to lead your franchise network - mainly because you can get so much out of them.
A successfully attended and executed convention will let you:
Boost your network-wide productivity
Hugely increase your profitability
Drive passion for your brand
But to do this, you'll need certain things:
a) Attendance
If there's no one there to listen to your message, it doesn't matter what you're saying. Likewise, it's no good having half of your franchisees turn up and the other half lag behind for the rest of the year. This makes achieving near-total attendance vital. But how do you do this?
Make your convention mandatory - it needs to become part of your brand culture that the convention is simply a "done thing". Everyone goes to the convention because it's a good thing to do. As positive promotion, press this during every part of your franchisee recruitment process. For negative, consider some sort of fine (proceeds used to help fund the event) if a particular franchisee fails to attend without a good reason.
Show it's worth it - get some data. Measure the performance of franchisees who attend your convention against those who don't. This should show that attending your event is worth a franchisee's time.
Incentivise - similarly, you can give attendees a reward for coming. This could be a simple financial bonus, but could conceivably be anything that makes the idea of attendance just that little bit sweeter.
Time it right - there are slow times of year in almost any industry. You'll know yours down to the ground. Plan your annual convention at a time that's going to be the most convenient for everyone. You should also give plenty of notice of the timing of an event. It isn't too soon to plan next year's convention before this one is over.
Market your event - it can be tempting to simply demand attendance at your event, but everything's going run much more smoothly if everyone actually wants to be there. For this reason, it's important to market your convention - detail the main events and the new things going on this year - just as if you were selling it to a client.
b) Content focus
What do you want your franchisees to take away from your convention? By focussing on a clear take-away you let your network get the most out of your event.
If you're struggling to plan your event, why not ask your franchisees what they need or what they would find useful? Crowdsourcing can be a great approach to properly target the priorities of your convention.
You could even consider creating an advisory group or council of franchisees purely for the purpose of directing the subject of your forthcoming event.
7. Web events
Web events offer many of the same benefits as in-person conventions. But they're easier to arrange - mainly because no-one needs to go further than their own desk to attend the event. They also cost almost nothing to set up, with the possible exception of any associated software costs, which tend to be relatively minor.
One of the best set-ups, as long as you have the right software, is to provide something visual for attendees to focus on during a web event. This could be a slideshow, streaming video, or similar. Otherwise you risk the attendees' attention starting to wander.
After the informative part of your event comes the all-important communication section. This could be in a question and answer-format, either as direct video conference, or using messenger software. The key factor is that it should be immediate and interactive, giving attendees the chance to offer the same observations and get answers to the same questions they would if attending an event in person.
Both in-person and online events are key to successfully connecting with your franchise network.
By combining them with the strategies discussed above, you'll drive improved relations throughout your entire franchise system.
Connect With Your Franchise Network Now
Local Fame are the franchise experts.
Get talking to a specialist about the profitable engagement you want with your franchise network with one quick call to Local Fame. You'll always find someone here ready to discuss your system with you.
Or why not find out about how you can boost sales through the effective online marketing of your franchise?
Start with a FREE report on your current online marketing effectiveness now.
Find Tips On How to improve your franchise network engagement
Download