Focus Your Online Marketing Where it Does you Most Good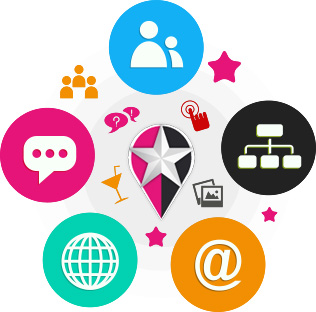 This dilemma is as true online as it is in the physical world. There are hundreds of different directories, many different portals. Some are specific to a given service sector, others more generic. Some are local, others national or even world-wide. There are well established and respected directories, but in the fast changing digital world there's still the opportunity for new ideas and enterprises to develop and become influential very quickly.You can, of course take a scatter-gun approach on the internet, just as you can in the real world but problems can arise when you spread yourself widely. Once you're listed in a directory or search platform you have to monitor what's being said about you there, and you need to make sure that any changes or updates you make are entered everywhere you have an online presence. Nothing confuses customers more than finding contradictory information about your business in different places and nothing will be more likely to deter people from using you than a bad review that you appear to have ignored.
How to Decide What's Most Important
Unless you happen to be an online marketing specialist or are prepared to spend a lot of time researching it's very hard for you to judge where listing your business and developing your presence will bring you the most benefits. That's where we come in. Local Fame has professional SEO experts so wherever you're listed you can be sure that your profile will be structured and optimised to appeal to your target audience.We go further than that however, we also have staff who are specialists in the most popular service sectors. Whether you're a hairdresser, a hotelier or run a small shop we have someone who understands exactly how best to promote your local business and plan your marketing campaign online. We'll make sure that you're listings are displayed on the most appropriate directories for you and ensure that they're always fresh and engaging to bring you more customers. We'll take care of the digital world, increase your business and leave you free to concentrate on providing the high standards you want to known for.