Kids of the 21st century are online from the moment they can hold anything in their hands. Parents just don't care enough to play with their kids and hope that a shiny piece of tech will satisfy their offspring.
The truth is, sooner rather than later, kids innocently find things their parents would not ever want them to see. How? Google. Of course, there are parental control apps and setting on most of the modern OS's and on Google itself but most parents would not bother to go all the way to set up all those filters and rules (which might sound complicated but is not really).
Well, this week this changes. Meet Kiddle – the "Visual search engine for kids, powered by editors and Google safe search".
It's been a long time coming and it's finally here! From large thumbnails and fonts to the human-curated search results pages, the new engine is meant to become the safe destination for all your kids' questions and internet wandering.
The home page greets users with what looks like a surface of some Mars-like red planet with craters and an angry robot (which is rather weird, the grown-up version of Google features a kind little robot with flowers).
Searching for people, places or even some of those silly childish questions returns links to websites like, biography.com, NASA and other reputable sources that as children friendly as they can be.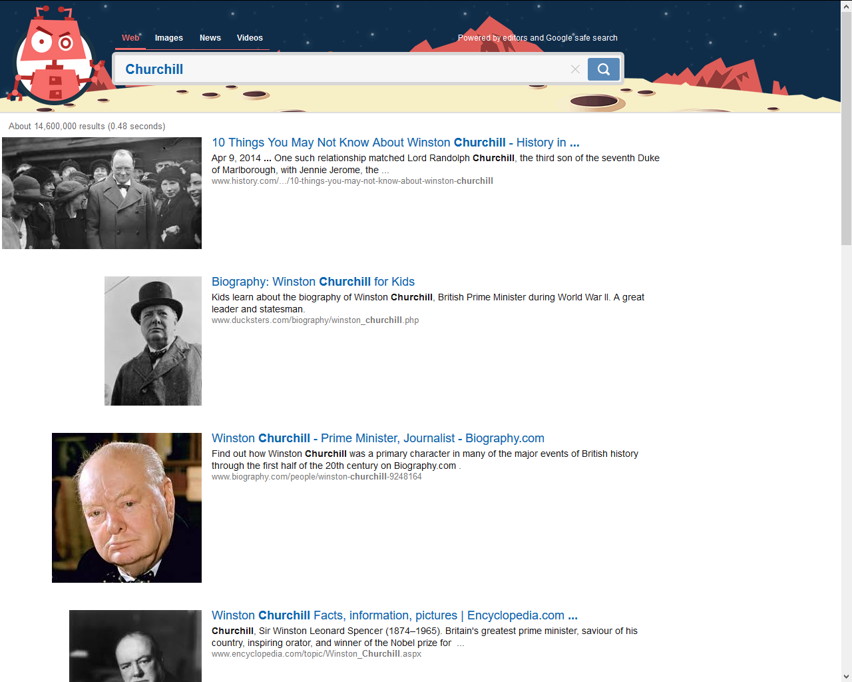 However, the engine itself does not seem to have direct association with Google, contrary to what some other sources are claiming. That means there is no big authoritative brand or a company you could hold accountable. At the same time, the services claims to have human editors who would hand-pick top 3 results for most of the popular queries.
If the child tries to look for something 'unsuitable' for kids, the angry droid will return an empty page with "Oops, looks like your query contained some bad words. Please try again!".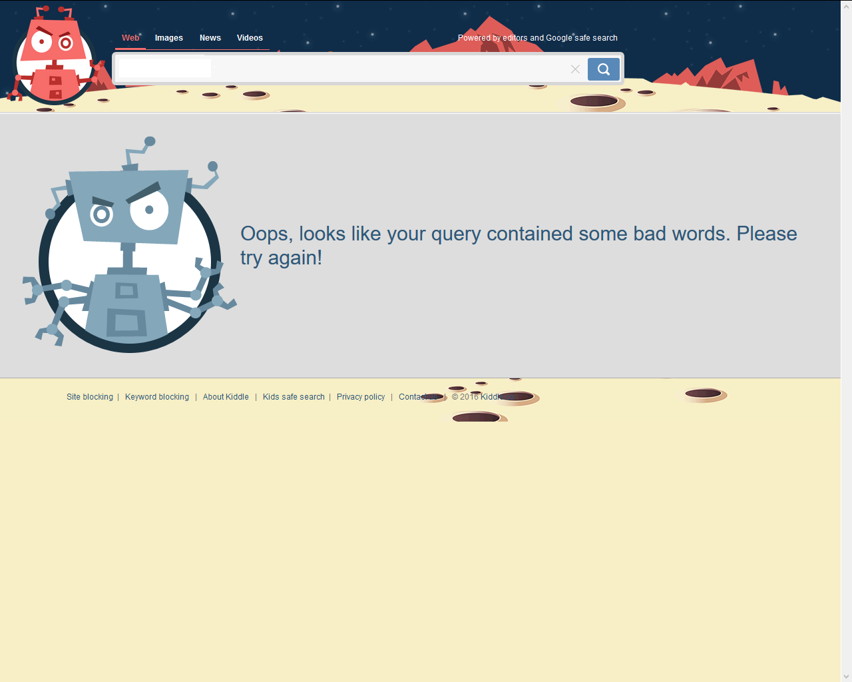 This sounds great, but in our experience, the service still needs some testing. The second result, one of the supposedly 'hand-picked' ones, for a simple query "domino" led us to a site about the Cold War Domino Theory website. Can't see how a kid would be expecting that after looking for domino.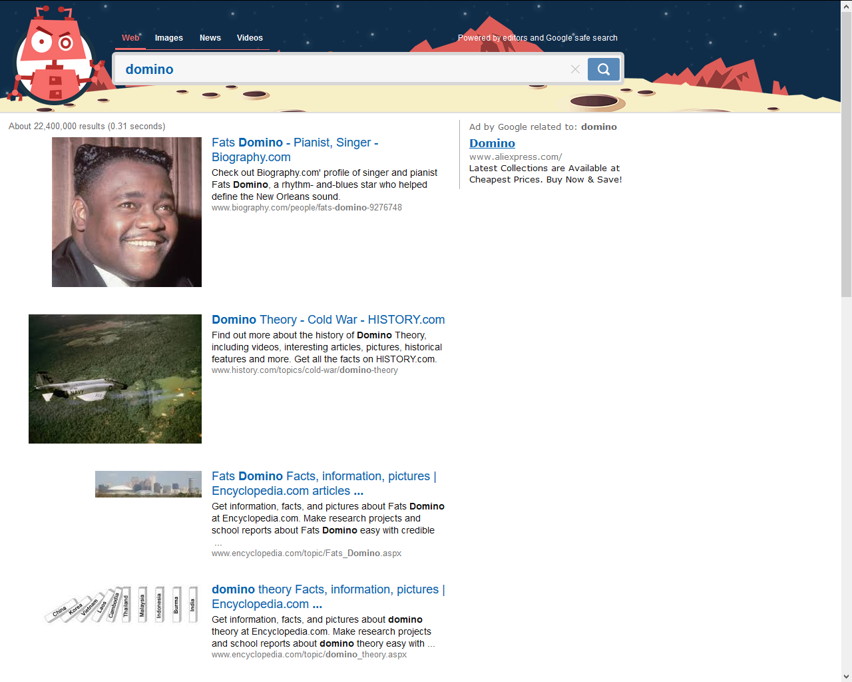 Yet, it seems like most of the "bad words" and respective images are filtered out which make the search experience for your kids significantly safer.
The choice is always yours, but we would recommend trying such things out yourself or with your child before making it their default search engine.