In early January 2014, an interesting and somewhat alarming situation on Google Plus was uncovered. Thousands of hotel listings were 'hijacked', which is to say that the links to their sites were replaced with URLs directing to a third-party booking site.
What Effect Did this Have?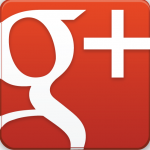 Google Plus is what Google relies on when searches are run on their Maps and Search services. Depending on how long this hijacking was undetected, tens of thousands of searches could have been affected. People interested in a specific hotel and following links on Google pages, found themselves somewhere quite different from the website of the hotel they were looking for. Clearly this would have been inconvenient for the person running the search, and potentially would have resulted in loss of income for the hotels concerned.
How Was it Done and Who Did it?
The pages were hacked/hijacked and the links replaced! On the surface, the most obvious beneficiaries are the sites to which the links were redirected, but it's possible that someone else was responsible. One suggestion is that a third-party company who were paid to generate links, got a little...carried away shall we say? In the long term, the act will not have done the sites the links were redirected to any favours in terms of their credibility with Google, so assuming their guilt also presumes their short sightedness. It's impossible to say for sure at this stage who was responsible and it may remain unproven.
How Was the Issue Uncovered?
The problem was first
brought to the attention of the industry by Danny Sullivan in 'Search Engine Land'. Mr Sullivan of course reported the issue to Google who initially stated no comment, but later amended this to 'we are aware of the issue and working to fix it'. In some ways the surprising thing is that the situation continued long enough for any third-party outside of Google to notice it. Google has many 'algorithms' (automatic programs) which are designed to monitor activity and trigger alarms when anything suspicious happens. One might have expected thousands of links all pointing to the same place, and away from the verified address of the website of the businesses they should have linked to, to be exactly the sort of thing that would trigger alarms. Perhaps they did, but it took a while to fix. Google aren't saying so we'll never know for sure.
What are the Implications of this Event?
However good Google is, and most people would agree that they're very good indeed. You can't count on their systems, automatic or human to keep your site or page totally secure. You don't remove the locks from your front door just because you know there are policemen in your neighbourhood, and you can't hand over the responsibility for your site and page security to Google. Check your pages regularly and carefully, and report anything suspicious at once. If you don't have the time to do this or don't know how, employ someone who does to do it for you. This is one of the many things with which Local Fame can help you. You need to be aware of the possibilities in both directions. You don't want your own links to be redirected elsewhere, but neither do you want to be associated with link stealing from other sites. As mentioned above, this will discredit you with Google and in a worst case scenario could result in your site being removed from search results.