Why m-commerce is the new big thing
Does it feel like you struggle to get more customers in the winter months?
If you're often left with too much time on your hands in colder, wetter weather, you'll know exactly what this feels like. Less sunshine means that people are less willing to brave the elements for a journey that isn't absolutely vital. Sadly, this means that options like eating out at your restaurant, or getting hair and beauty treatments in your salon are sometimes left to warmer days...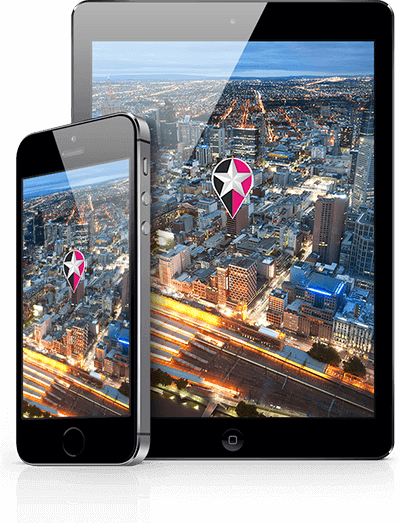 So what's the tip?
You can attract more customers in the winter months. Without the need for costly advertising campaigns. It's all down to the rapid proliferation of mobile technology.
A whopping 4 out of 5 people now use mobile searches to find the goods or services that they're looking for. And there's even evidence to show that more people worldwide now own smartphones than they do tooth brushes!
This probably won't be a surprise to you. (Well, the toothbrush bit might.) But is your business properly set up to handle getting more customers through mobile traffic?
Why is this such a good way to attract more customers?
Unlike more traditional web searches through a laptop or desktop machine, more than 70% of mobile searches lead to action on a website. This doesn't mean that 7 out of every 10 people who find you using a mobile web search will instantly use you. But it does mean they're much more likely to than if they found you using another device.
But what's the reason for this?
It's probably a simple one. Mobile users are moving around. They're on the go. They're usually searching for something that they need right now. Perhaps they're having a coffee and trying to figure out where there's a good salon nearby to get their hair done. Maybe they're out for a drink with friends and trying to find more information about decent restaurants nearby.
Either way - consumers are more inclined to take action when they're searching by mobile.
What do you need?
An optimised website
A properly optimised website will find more customers for you - from across your local area. When someone's looking for your sort of business in your neck of the woods, a few quick words typed into Google will see them getting in touch with you to book their latest service.
That's the importance of good SEO (Search Engine Optimisation). It's not something you can do without at least some training though, and you'll only get results that will see you get to the top of Google search results if you really know what you're doing.
Get more customers through mobile traffic
With the new emphasis on and the ease of using mobile technology to search for businesses and items, it's never been more vital to make sure your website is set up to handle mobile searches especially if you're trying to improve the digital marketing for a franchise.
Wait... where's the surprise?
This shouldn't be news to you. But if you're still on the fence about whether to invest a little money in optimising your website - in order to make a lot more money when you get more clients to fill that winter void...
The surprise is going to come when you see for yourself why m-commerce is the new big thing.