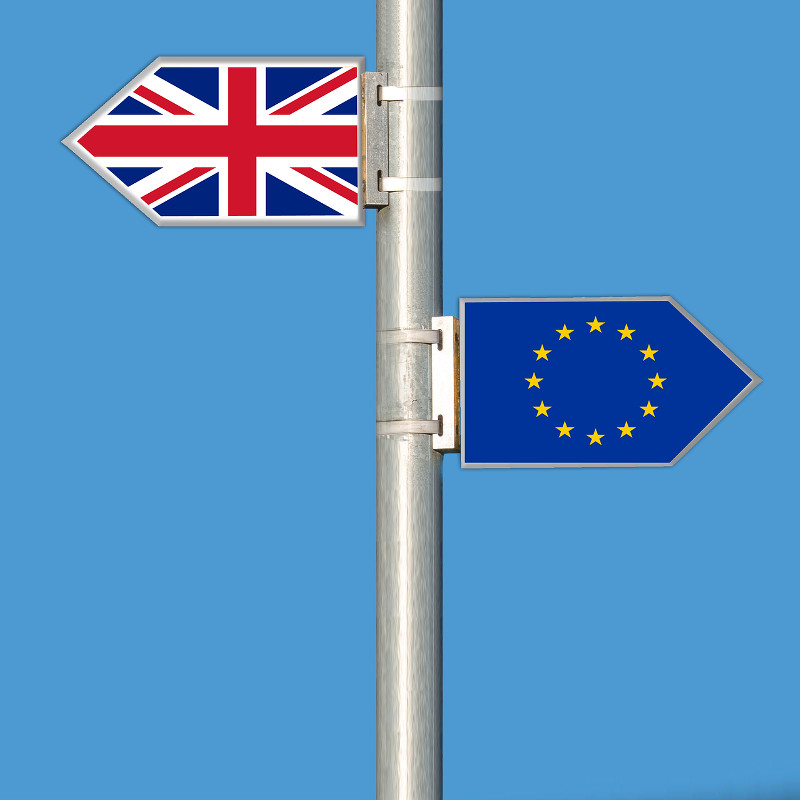 Last Friday morning, the UK woke up to a world where Brexit was real. Brexit - a British Exit from the European Union - will have profound consequences for the United Kingdom, Europe, and the rest of the world.

For ordinary people, it might mean little immediate change. But very soon there will be ways in which Britain leaving the EU will effect lives. Holidays abroad will cost more. In a few months imported goods will start to rise in price as inflation makes itself known.
Instantly, the value of the pound has fallen to levels which few of the younger generation (who appear to have voted overwhelmingly more in favour of Remaining in the EU, strong evidence showing that the share of the EU Referendum Leave vote was larger amongst older people) have seen in their lifetimes. The impact of Brexit on the financial markets was in the same league as when Lehman Brothers filed for bankruptcy in 2008.
British Prime Minister David Cameron has indicated that he will resign.
Brexit and SEO for Businesses
So what does Brexit mean for SEO? Is it business as usual? Or will multi-location and small businesses looking for Search Engine Optimisation services be heavily affected by Brexit? There are some important factors to consider:
The Value of the Pound is Falling
Because the value of the pound is falling, companies which sell goods to other countries are going to see those goods become cheaper for the buyers. Buying goods or services from other countries is going to become more expensive.
Regular household incomes will be affected by the referendum results negatively it is expected, but such things are incredibly difficult to predict in the long or even medium-term. This might mean that people have less money to spend on luxuries.
For domestic or international businesses looking to invest in property or a new premises in the UK, it could mean that this will soon become a good time to buy. The International Monetary Fund (IMF) has said previously that Brexit could mean property prices would fall, while the Treasury has suggested that prices could be brought down anywhere from 10-18% in the next couple of years.
Online marketing businesses and other similar advertising companies will likely see a change in the price of their services. There could also be a shift in where foreign companies seeking advertising expertise look to find the company that best suits them.
SEO companies that operate solely in London are still currently sought-after for accounts that will operate across Europe because of London's reputation as an open city, as well as for being a great place for business start-ups.
This could now change. Online marketing agencies who already operate in other countries will have the advantage here.
Paid Advertising is Going to Be More Expensive
There's no getting around the fact that all paid advertising accounts operating in British Pounds are going to cost more. Many account holders will have to create new accounts to take into consideration the trade deals that the UK will need to spend the next few years negotiating. Britain currently benefits from trade deals with 53 countries through the European Union, all of which will need to be renegotiated.
Article 50 of the Lisbon Treaty - the document which sets out how member states could go about leaving the EU, if for some reason they wished to - sets a time limit of two years on this. A limit which can only be extended if all member states agree.
If negotiations over Britain's exit from the EU do drag on for several years, as most expect them to, the UK might start needing to trade with the EU under World Trade Organisation (WTO) rules. This will mean EU import tariffs for UK exporters.
The prices of marketing companies who provide SEO for businesses using local search expertise to drive website traffic should, in theory, be less affected by this than the huge package deals offered by many paid advertising brands.
If the Pound Hits Bottom, It's Time to Export
If the value of the pound hits a low point, it will be time for UK businesses to start exporting goods and services. This means there will be a need for a serious increase in overseas marketing efforts.
It's been argued (by CEO of the Advertising Association, Tim Lefroy) that whatever happened in the EU Referendum, marketing agencies will do roughly the same levels of business because Britain exports over £4.1 billion of advertising services per year.
But again, it's agencies which have the experience in operating in different SEO markets and languages that will have the advantage here. Years of experience in foreign fields will see them already established, while firms who've been operating in the UK exclusively will be left playing catch-up.