Use this list of prime franchise advertising locations to make sure that you're promotingyour franchise using the maximum number of channels.You might also find some locations that you hadn't previously considered... Not every channel should be weighted the same in terms of budget and use, and some channels might be unsuitable for your industry. But here are 50 of the top franchiseadvertising channels you should be using:
Search Engines
Unmissable by any meaning of the word, your SEO practices must conform with Google's rules and properly take advantage of its algorithms in order to succeed in today's online world.
Other search engines are still used to answer a significant proportion of online queries and searches, but the very fact that this list is organised into "Google" and "other search engines" should give you some clue as to the weighting.
Nevertheless, optimising your website for other search engines still plays an important role in proper Search Engine Optimisation practices. They can even sometimes give you a better ROI, even if the overall amount of traffic they bring is significantly lower.
Social Media
Is one of the "big two" as far as social media channels for advertising your franchise are concerned. Facebook and most other social media sites offer great options for targeting your advertising your message to different locations and demographics. In addition, remarketing via Facebook is of proven effectiveness.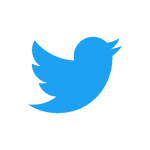 Twitter is the other "big one" when it comes to advertising your franchise business. The skillset needed by the team executing a Twitter campaign and one conducted on other social media platforms is subtly different though, so make sure your content team is up to the challenge!
Instagram and the new Instagram Stories feature are ideal visual promotion and advertising tools. Incredibly popular, they'll allow you to get your message out to a targeted demographic. Make sure you have a skilled photographer available to take those shots.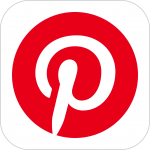 Creating content for Pinterest again requires a slightly different planning and execution process than other forms of social media. Properly handled though, it offers a great channel for brand promotion.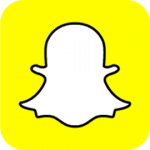 Snapchat is a potentially difficult channel to use when advertising your franchise, because you need to be already connected with your audience members in order for them to receive from you. That said, it can be used in a B2B role if you have enough client details.
Also known as VK, this is the largest European social network site, primarily catering to Russian-language users. It offers much of the same functionality as Facebook, and similar advertising potential.
YouTube is a fantastic channel for video marketing and advertising, and offers many opportunities for paid advertisements. These generally run before other videos.
LinkedIn's business and employment focus makes it the perfect place for promoting your franchise opportunities. It tends to offer slightly lower conversion rates than other social media channels, but should certainly not be overlooked as an advertising and brand promotion tool.
Quora styles itself a questions and answers site, making it an ideal place for promoting yourself as a voice of authority in your market niche. "How do I become a franchise owner?" is a question you could definitely help to answer!
Is designed to let its users discover new places... like your local franchise. Being properly set up on Foursquare is a no-brainer when it comes to franchise advertising..
WhatsApp has plans to allow users to receive adverts from companies in the relatively near future. From the sounds of things this could be some sort of notifications-type service where users will be able to opt-in to companies which interest them. Like certain franchise opportunities...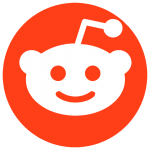 Reddit has only recently started providing the option of paid advertising, but it currently offers very low advertising costs compared with many other channels.
Though primarily an audio platform, Soundcloud also offers brand promotion both audibly and visually. Consider it if your market niche suggests itself as a good fit.
Local Websites
Local search directories are a vital location to advertise and promote your business. As is having a clearly claimed and well maintained presence across all local directories, including local sites like Yelp which also offer reviews.
Positive reviews should always be encouraged, and unfair negative ones forced down through smart Online Reputation Management practices. Local institutions like museums and universities offer a myriad of options for marketing and promotion. Be sure to be aware of any legal restrictions on advertising in these places - charities, NGOs, and schools in particular may be governed by specific rules relating to how they interact with advertisers.
That said, a well-selected charity that fits in with your brand positioning, or sponsoring a school course or club that fits in with your market niche, can offer excellent advertising opportunities while still letting you contribute to the local community.
Reaching out to bloggers and local influencers is a fantastic way of getting exposure in front of audiences that are essentially pre-made for your message. Select the right influencers for your market niche, and connect with them to take advantage of the audience they've already built up.
This lets you build your reputation as an authority in your niche. Other similar local advertising opportunities are presented by your business partners and local franchisees, as well as any city guide operators. As they're already situated in the local community, they'll be ideally placed to assist you in distributing your marketing materials.
Because local searches form such a large portion of internet search traffic, sites that advertise local jobs and support local interests make ideal platforms for franchise advertising. Your research should identify those that are popular, and which fit in with your market niche.
Travel Sites
Travel sites, with individual variations, give you another channel for promoting what your brand, local franchises, and sometimes your franchise opportunities have to offer.
TripAdvisor, for example, caters to a lot more than users seeking holiday destinations abroad these days. Make sure your ORM practices are top-notch and that you monitor activity on your profiles on travel sites very carefully.
Pay Per Click and Display Campaigns
Google
As the ever-growing face of the internet, Google will most likely form your primary paid marketing channel. Google AdWords regularly return high rewards. Google slowly appears to be giving advertisements further prominence too, while simultaneously working to make them more subtly similar to organic search results.
The fact that so few people are willing to consult more than the first page of Google results give paid ads even great value and importance.
Facebook
Facebook's paid ad options and Facebook Insight analytic tool - as well as its dominance of the social media sphere - make it prime real estate when it comes to franchise advertising. Consider remarketing via Facebook too..
Websites that your audience visits
Identifying websites that your audience visits will be key when planning your display campaigns.
TV and news sites
The link between television and advertising has made the leap from the traditional box to TV and news websites. These make excellent ground for advertising, usually with a slightly lower cost than those associated with their slightly more old-fashioned cousins.
Review Sites
A well-managed presence on review sites is an online marketing necessity these days. Almost all consumers will look at the "star rating" of a business before they buy even the smallest product. So for a far larger investment like a franchise opportunity you need nothing less than five-star ratings achieved through excellent service and top quality ORM.
Events Sites
Events sites promote concerts, festivals, sports, and a wide variety of other events. This makes it easy to pinpoint one that gets you exposure in the area that you're interested in, or which fits in well with your market niche.
Media
Local media gives you a more defined demographic in terms of location of your market, making it ideal for when you want to move into a certain area. Local media channels also usually have a lower cost than their national equivalents.
National newspaper, radio, and television campaigns are usually the most expensive in terms of outlay. That said, they allow you to reach a broad audience. This means they can, when researched and targeted correctly, be an invaluable franchise promotion tool.