Imagine that consumers trusted your company even before they bought a product from you. What if consumers came to you because they knew the kind of service they'd receive even before they walked through your door?
This is exactly what branding consistency will do for your franchise.
But how do you build this sort of powerful brand? How do you grow your franchise into a name in the same league as Microsoft, Subway, or the UPS Store?
Here are six tips to help you create a universally-applied franchise brand:
Find Excellent Examples of Brand Consistency
Download
1. Is your brand recognisable?
This is the big one as far as the importance of brand consistency goes:
Making yourself recognisable.
Anyone who hears your radio jingle, views your logo, reads your slogan, or - if it's distinctive - sees the main colour you've chosen for your brand, should instantly think of your company.
To achieve this you need to be consistent wherever a customer might see your brand. This means the obvious things like visual branding and your brand voice (see Tips #3 and #4 below), but you should strive for consistency across all aspects of your operation. (We'll discuss this more in Tip #5.)
If you hear someone say they're "Lovin' It", you'll probably think of McDonalds. If you see a swoosh-tick, Nike will almost certainly spring to mind. It's this kind of recognisability that you're striving for.
There's only one way to get it:
2. Be consistent across all channels
Your branding should be coherent across all the channels a customer could possibly come into contact it through. Whether that's finding your website through a search engine, walking into one of your franchise locations, or looking at one of your physical brochures.
Everything should be recognisably in keeping with your brand.
Consider the importance of:
Social media marketing: though different social media channel audiences require different kinds of content - text, audio, or visual media, different formats, and so on - in order to be effective, your brand should still have a recognisable style and tone across all the channels you have a presence on.
Online and offline marketing: there should be no difference between your online and offline brand voice. Because of the ever-increasing prevalence of internet use in daily life, a customer's online experience with you is now intrinsically linked to their overall experience with your brand.
Interior design in franchise locations: this is an often-overlooked part of the branding process. The decor and interior layout used, as well as any visual branding placed within or outside it, need to be carefully chosen in order to fit with your brand.
A consistent presence in all locations creates a bigger impact with consumers.
3. Create a visual branding guide
Visual branding - your logo, choice of brand colours, and more - is one of the most vital aspects of your brand. Everywhere that a person can come across your logo they should find it recognisable, and identical to the other times they've seen it.
This provides a strong element of reinforcement. If your logo is sometimes different (perhaps you have packaging with older visual branding still in circulation, or too-distinctly different logos for separate parts of your operation) it can detract from the strong associations that you want a consumer to have with your brand every time they see your familiar swoosh-tick or big yellow "M".
The best way to do this is to create a visual branding guide. Just take a look at some of the franchise materials put out by the likes of KFC:
The KFC brand guide details the exact angle at which their mascot - the colonel - should be placed in all locations he appears. It goes on in length to describe the colours, sizes, backgrounds, fonts and typography, and much more which are permissible when the logo is used. It also sets out in exacting detail which locations the brand's mascot and slogan can be placed in.
All in all, it's an extensive document - and one purely created to achieve consistent branding wherever anyone could possibly come into contact with KFC.
Find Excellent Examples of Brand Consistency
Download
4. Write a consistent style guide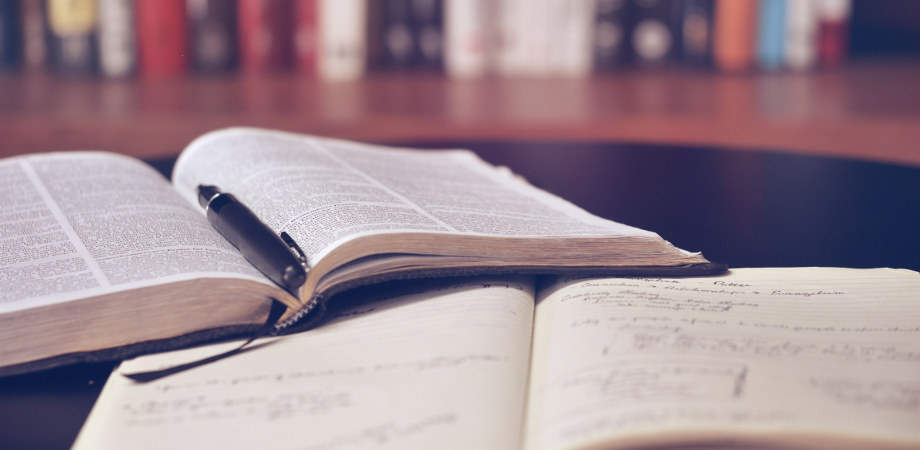 Similar to your visual branding, your written language should be recognisably yours no matter where consumers come across it.
As discussed in Tip #2, although different marketing channels and locations can require different formats in order to be effective, your style should be consistent.
This means you need to consider elements such as:
Your brand's tone of voice: are you professional, formal, fun, casual...?
Your brand's vocabulary: do you tend to use straightforward language, or do you happily start getting technical whenever required in order to address client needs.
Your writing style: this can end up being a very large section of your style guide. If you have the resources required to produce a lot of your content in-house, you'll need to detail your SEO practices, title length, word counts for different channels, metadata practices, and much more.
This is just the tip of the iceberg when it comes to aspects of your written language style that you need to consider. The hard part?
Making sure that these guidelines are implemented across all of your disparate franchise locations. Training in how to deploy your visual branding and tone of voice should be part of the induction and regular top-up training of all your franchisees, as well as their key staff members.
A clear guide should be accessible to your franchisees via your company intranet or in physical copy at all times. Especially if you entrust your individual franchise locations with the creation of their own marketing materials.
Many successful brands, such as Hilton Hotels, create all necessary offline and online marketing materials for their franchisees to eliminate the risk of diluting their brand.
5. Build consistency into all of your services
As well as marketing consistency, you need to be coherent in terms of your brand across all aspects of your operation.
This means that a customer can walk into any one of your franchise locations and know that they'll get the exact type and quality of service that your branding has led them to believe they'll get.
It's all about managing perception.
Picture this:
A customer has seen the smart, brilliantly executed visual branding in your latest marketing campaign. They've had your brand message reinforced by the professional tone of voice you use in all communications. Finally, they go into one of your franchise locations...
The store is generically coloured. There's no evidence of your brand on any of the packaging they can see. And the member of staff who serves them talks to them very casually and doesn't seem to know what your latest marketing campaign has offered them.
This is just a small example showing you why universal consistency should be what you're aiming for. This should extend to the services and products you offer too. Imagine:
You walk into a store. You find something you want, but decide it's too big to carry or you don't have time to buy it right now. Instead, you go home and try to order it online. But the company doesn't offer the same range of products in their online store...
Irritating! Now what's your opinion of that company? Are you going to use them again?
Almost certainly not.
6. Consistency makes you a brand that consumers trust
Think of any large brand: McDonalds, Apple, Walmart. Now write down a couple of key words you associate with them...
Pretty easy, right?
Their consistent branding has told you what to expect from them. Sometimes it's done it so well that you don't even need to use their services or buy their products to "know" what they're like! Whether you think about it or not, you'll be happier to buy from certain brands.
This is because of one key fact:
You're familiar with them. And people like what they know.
The importance of branding to consumers is that they'll come to trust a brand that they recognise.
Though it might not be understood by any given audience on an individual level, a consistently branded company becomes a presence in a person's daily life. This familiarity inspires trust, and gives the impression of dependability.
If a consumer continues to see the same things - a certain colour, shape, quality service, reliable products, affordability - linked to your brand everywhere they see it, then they will come to associate these qualities with you.
Then, once a customer has gotten to know you, they're all the more likely to come to you every time. Because they know precisely the kind of service they're going to receive.
How to Achieve Branding Consistency Across Your Entire Franchise
Learn more about the importance of brand consistency, with Local Fame.
We're the industry's franchise experts. And we know how to use consistent branding to give your marketing a powerful boost across all channels.
Get a FREE report on how well your current marketing techniques are working right now. Or get in touch with Local Fame - for free and without obligation - with one short phone call.
Find Excellent Examples of Brand Consistency
Download