Any modern business leader knows how important online reputation management is. But do you know how to deal with negative reviews of your franchise location?
Because a franchise business takes all of the issues of standard reputation management...
And then it dials them up to ten.
This means how you deal with negative feedback is more important than ever.
Do you do all of this when one of your franchise locations gets a bad review?
Find out more about the results we managed to achieve with an international franchise brand
Download
1. Have a response approach ready to go
As we'll discuss in Tip #3 below, it's vital that you act fast when bad reputation rears its ugly head. One thing that will help you do that:
Having a strategy in place, ready to go.
This doesn't mean you've written a stock response phrase which sounds just about okay and are ready to fire it off in any situation.
Each situation needs to be dealt with individually. But you can have a framework in place.
This should include:
Your social media response strategy - do your franchisees know how to use social media effectively? Always provide guidelines showing them how to do so. Outline everything from specific procedures to tone of voice (this should always be positive).
Guidelines for individual interactions - your franchisees should be intimately aware of the benefits of following Tips #4 and #5 below as they respond to individual feedback.
Your monitoring systems - we'll talk about this is Tip #6 below, but you should have the systems and expertise in place necessary to monitor your franchise's online reputation 24/7.
Systems built around your brand - all of your online communication should be done in your brand voice and in line with your brand values.
2. Be ready to take on board feedback
Has someone criticised part of the service you deliver?
We'll look below at how to respond and deal with the situation online, but have you considered how you're going to actually act on it?
That customer's complaint - whether it's regarding an isolated incident or part of a larger volume of feedback you've received that could indicate a serious problem with the way you deliver a certain service - needs to be acted upon. Imagine you've read about a certain issue with a certain brand's services when you checked their franchise reviews online. You saw that the company responded quickly and positively to the feedback, but when you hired them yourself you were faced with the exact same problem.
Are you likely to become a regular, reliable customer of that brand?
Probably not.
You'll correctly perceive that that company has a serious flaw that they've been informed about yet have chosen to ignore. Even if these really are two isolated incidents, a connection will form in consumers' minds.
However, by acting to investigate and address the issue you prevent this from happening, leading to that all-important repeat business.
This has one additional advantage too:
In the online world, being seen to properly deal with negative feedback can be more beneficial than you might think. Stories regarding good customer service are one of the bread and butter topics of many click-bait headlines for one very good reason:
People like reading about good customer service.
3. Always, always respond straight away
This is one of the most critical factors regarding how to deal with negative feedback:
The online world is always connected. People expect their responses to be instant.
Any time you let slip between the instant a customer leaves a negative review of your franchise and the moment you respond to that feedback is a time when other consumers can see that you're not dealing with the problem.
By not responding, you're only serving to draw more attention to the issue. You allow time for other viewers to see it, for the news to spread, and for the incident to start eating into your profits.
Instead, you should:
Respond to any negative franchise feedback as soon as you see it
Personalise your response - don't use a stock phrase, as this can be seen as demonstrating a lack of care
4. Always take the high road
Never argue with negative feedback about your franchise location even if you disagree with it. This is the old customer service adage that "the customer is always right, even when they're wrong" continued into the modern world.
There's almost no version of a story where you've argued with a consumer and had a public back and forth over the situation where you come out as the party in the right.
First and foremost, apologise for the situation. This shows that you've acknowledged what the customer has said. Any other response has the danger of coming across as trying to disparage the customer's comments - an action that few people will back you on. Even fewer people will appreciate seeing this sort of attitude about a company they're considering using.
Always bear this in mind:
The internet is a crowded shop floor. Much like you would when talking to a dissatisfied customer in the middle of a store filled with other listening customers, you want to be quick, you want to be quiet, and you want to be professional when dealing with issues.
Because when people start shouting loudly online, their voice can really carry.
5. Give something extra - and offer incentives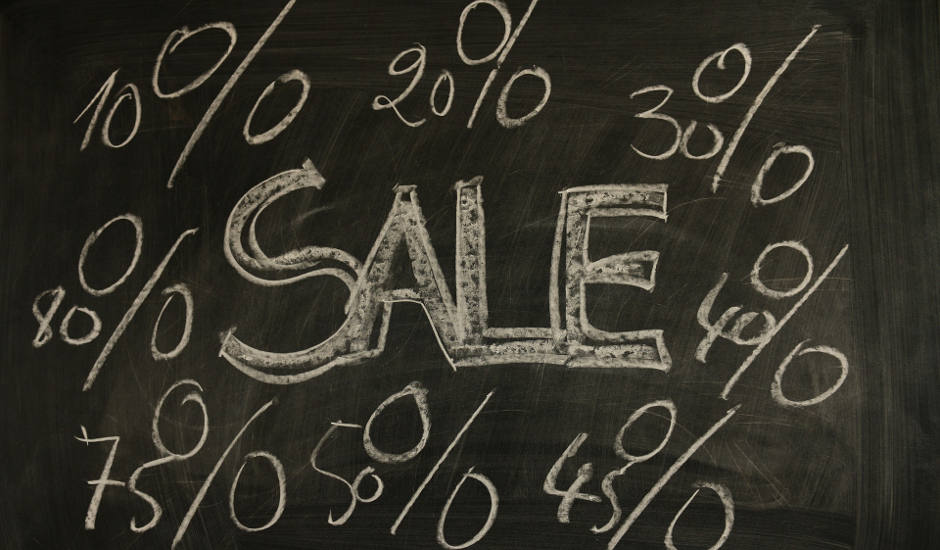 Nothing says you're actually sorry more than giving a client something extra. You might consider:
Discounts or offers
Free products or services
Or any of the other tried and tested solutions for a low-cost but high-value apology gift.
Your final goal, of course, is to convince this particular customer - and the thousands of others who could be potentially reading about this situation online - that they would like nothing more than to be repeat clients of your franchise.
How large a price tag would you put on that?
Plus of course, in general, you should be gently incentivising clients to leave reviews. It's unethical to incentivise a customer to leave good reviews, but you should be confident enough in your goods and services that you can request your clients leave you some feedback and expect what they say about you to be positive.
Having a history of positive reviews only serves to highlight how incredibly rare negative reviews of your franchise are.
6. Monitor all aspects of your reputation
Like any part of your business's operation, you should be set up to constantly monitor your online reputation and mentions. If you're aren't set up to handle this, you need to acquire the expertise and tools to allow you to do so effectively.
This is doubly true if you allow your franchisees to conduct their own marketing and reputation management. Because it's all very well you knowing how to deal with negative reviews of your franchise location, but if you're not in control on a day-to-day basis something can quickly go wrong without you being aware of the problem.
It's important that your franchisees see this as you working with them to take additional responsibilities off of their hands, rather than it being a case of you constantly looking over their shoulder:
A positive online reputation is perhaps the key resource of your franchise. It's a good thing for everyone, from you as the franchisor, through your master franchisees, to the franchise managers at each of your individual locations.
By having a clear brand strategy in place (see Tip #1 above), you'll take great steps towards ensuring that all of your online interactions by all the nodes on your franchise network fit with your brand's values and voice.
But you should still be monitoring to be sure they do.
7. Listen even if you don't like what's being said
No-one likes to hear someone badmouth their business. You've put a lot of effort into creating the very best franchise company that you can, so to see someone talk negatively about it can be hard. It can lead to a defensive mentality - especially when you feel their comments are not justified.
The important thing to remember?
You still need to listen carefully to what is being said. Even if you don't like it. Even if it sounds like a one-off event. Even if it sounds like the commenter is being deliberately provocative.
This also means you should be immensely careful when deleting bad reviews. In certain circumstances - when the comment is offensive, for example - you should have clear guidelines in place which tell a
franchisee they can remove a comment.
But these circumstances should never be "when you just don't like what a customer has said".
Bad reviews can actually be a brilliant opportunity for your franchise:
They let you know when you can do more for your clients. They serve to illustrate how good all of your other reviews are. And they give your customer service genius a chance to really shine.
Dealing With Negative Reviews of Your Franchise Location
Local Fame has the experts and the experience to monitor your online reputation.
Talk to the industry's specialists in franchise negative review management today, with one short phone call. Or why not get in touch and request a Free Report on your current online standing?
There's no charge or obligation to use our services after you do so.
Find out more about the results we managed to achieve with an international franchise brand
Download