Your brand is often what makes franchisees choose you rather than the competition. This makes establishing a powerful brand for your franchise critical to its success.
But how do you do that? What makes a strong, defined brand stand out from the crowd?
Building your franchise branding strategy is one area where you don't want to skimp on expense. This is going to be a vital part of your franchise proposal - and one that's going to get even more important as you expand.
There's one thing in your favour though:
The franchise business model really lends itself to the rapid development of a recognised brand.
This extended article shows you how to make use of it...
Find out more about developing a franchise brand
Download
1. Identify what qualities, values, and experiences customers associate with your business
Market research is often the place where successful franchise branding starts. How else will you know the sort of market positioning which will appeal to your audience?
To work out what your brand positioning is going to be, you need to know what your business says to your customers:
What qualities do they associate with it? Are you professional? Fun loving? Helpful? Punctual?
What experiences do they have with it? Has your marketing in the past focussed on ease? Adventure? Luxury?
What values do they think you hold? Are you customer-focussed? A green company? A business that works in the community?
You need to build:
A brand positioning statement - this defines what your brand essence is going to be. Don't try to be everything to every person. Stick with what you're good at - or what your market research tells you resonates the most with largest segment of your audience.
A brand essence - this is usually a single word that encapsulates what your brand says to anyone that sees it. For example, you would probably picture "luxury" when you think about the Mercedes Benz automotive brand.
Your brand positioning and essence are what set you apart from the competition.
They're the reason that a new franchisee would choose your opportunity rather than another one. They're the reason that your clients buy your products and services rather than similar ones offered by your competitors.
2. Think about every part of your business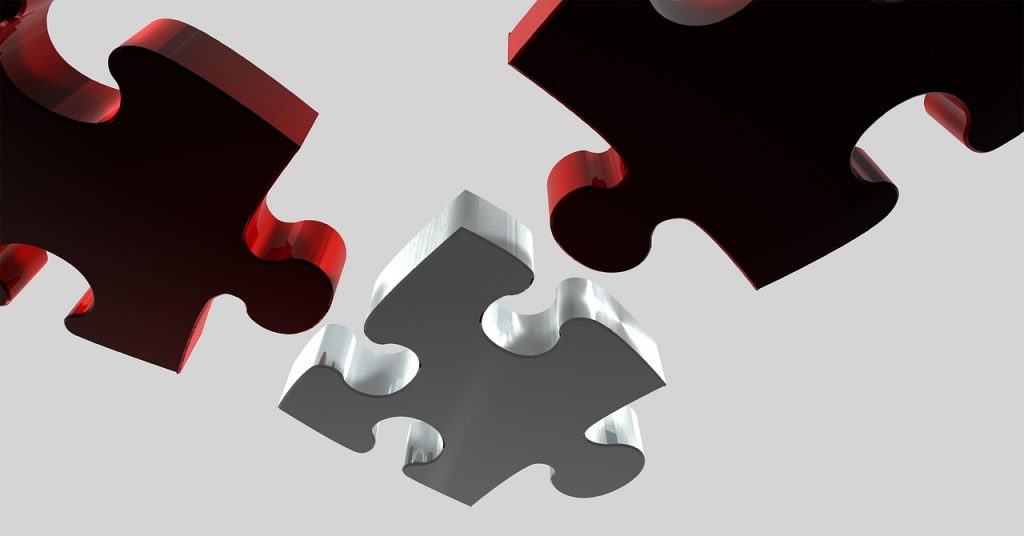 Your brand will become the intrinsic part of the way you provide your customers with experiences. We'll unpack how we're going to do this below, but the main thing you need to work on is this:
Delivering the personality of your brand to your customers through every part of your business.
The key is to concentrate on what a customer will feel about their experience with you - the service they received, how they were treated, the products they purchased, how the store appeared, how the staff appeared, and much more - after the fact.
They need to remember how they felt walking out of your local franchise. It's this memory that they will recall, and which will keep them coming back.
How do you want them to feel?
(Hint: the answer is in your essence and brand positioning)
Hold that in mind. Then start building the systems that let you deliver that feeling each and every time.
3. Involve the franchisees and the staff in general
Your brand needs to be created in consultation with your entire team. You don't need to get input from every individual employee. But you do need to take their general opinions into account.
It's best to think of your franchisees and staff as another market for your brand - albeit, an internal one. Some well thought-out market research here will stand you in excellent stead.
Much like discovering what your external market thinks of the qualities, experiences, and values of your brand, it can be equally constructive to know what your internal market thinks of them.
The best brand marketing strategy for franchises of all kinds will always involve internal marketing and communication about your brand to everyone in the company. We'll take a look at this in more detail in Tip #9.
By researching the internal perception of your brand, and involving and informing all of your franchisees of your branding efforts, you're going to get one additional advantage too:
You're going to be able to devolve responsibility for branding to the local level - without going outside of the guidelines of your overall brand identity.
This is especially important for franchise companies - because you'll frequently be dealing with a diverse array of markets in a huge number of different national and international locations.
Being confident that your individual franchise managers and master franchisees will stay "on script" while simultaneously being able to smoothly alter your message so that it resonates with their target markets is your final goal.
Using a professional marketing company is often required here - unless you're 100% confident that all of your individual franchisees possess the marketing experience to modify your message for local consumption.
This means they'll need skills in correctly deploying your locally customised message through, amongst other channels:
Art work and other physical ads
Social media
Website and SEO content creation
4. Create a consistent, unique brand message
As we've seen in Tip #3, a consistent brand identity will let your local franchisees have the resources they need to alter your message to have the greatest appeal to their particular markets.
This consistency will need to be put in place across every level of your franchise organisation, as we'll see in Tips #6, #8, and #9. But there's one key aspect of your identity that needs to be simple to describe:
What is it that makes you unique?
The work you've done on designing your franchise brand identity - most specifically your external and internal market research - will be key here.
Deciding what your Unique Value Proposition is will be vital.
But there's no point being "professional" if that's something that's simply de rigueur in your industry. If your accounting firm is indistinguishable from other accounting firms, why would people even need your franchise opportunity?
Sure, maybe you've got some solid processes that will attract some franchisees as you're starting out. Or a starting audience which gave you an advantage. But what's your competitiveness going to be based on now?
You need to identify yourself as something unique in order to expand. This defining unique attribute will become more progressively important to you as you spread further. Otherwise you risk becoming just another name.
Having a brand identity and a story that tells your customers and potential franchisees that they can always get the goods or services they want from you in the particular way they've become accustomed to is what gives the franchise model much of its power.
People like what they know.
Find out more about developing a franchise brand
Download
5. Develop a distinctive visual brand.
Certain simple shapes have become so synonymous with certain brands that it's almost impossible to imagine them in any other context.
Just think of the "golden arches" of McDonalds. The "swish tick" of Nike. There must be half a dozen logos of other world-spanning franchise brands you could picture straight away.
These examples give you some clue as to how important the development of the visual aspect of your brand is. And why it should never be rushed, or executed by anyone other than an experienced professional, either internally - or more likely - externally. In short:
You'll need the perfect logo.
This will be the simple visual representation of your company and what you promise to give to your customers. In Tip #6 we're going to think about where we're going to feature it (hint: it's everywhere).
Though going into the intricacies of expert graphic design are a little beyond the bounds of this article, your logo should:
Be simple - a minimalist logo proves to be more effective than a complicated one time and again. Can a child create a recognisable version of your logo? They could probably with McDonald's or Nike's!
Look good in monochrome - the design of the shape of the logo is completed by a professional before colour is added. This ensures it will look good and still be recognisable even if it needs to be reproduced in black and white. Colours that appeal to your target audience can be added later.
Your brand positing statement (see Tip #1) should include details of the size, colour, and use of your logo that are permissible. This should be communicated to all employees and franchisees (as emphasised in Tip #9).
Similar statements should be made regarding the font, colours, design, and brand voice or tone of address used in all communications.
6. Apply your branding, including your visual brand and brand messages, to all of your materials
Your brand logo and message should feature in every aspect of your operation. Wherever your clients go, whatever they see, whichever portion of your operation they interact with - your branding should have a presence.
This can include relatively obvious places such as:
Physical locations, including every franchise location, and your offices
In physical advertising, like flyers, posters, brochures, and banners
Online locations, such as your website and any advertising locations
In your social media profiles
But it also needs to include the less obvious ones:
In customer support communication - your brand voice needs to be used in all communication.
Personal interactions between staff - whether your clients will actually see them or not. Your brand franchise's persona needs to be a ubiquitous part of the way every member of your team operates.
If you have any old or outmoded branding in evidence on any of your products, packaging, vehicles, stationary, or anywhere else - it's time for an upgrade.
Everything needs to consistently conform with your established visual branding.
7. Get legal protection for your visual branding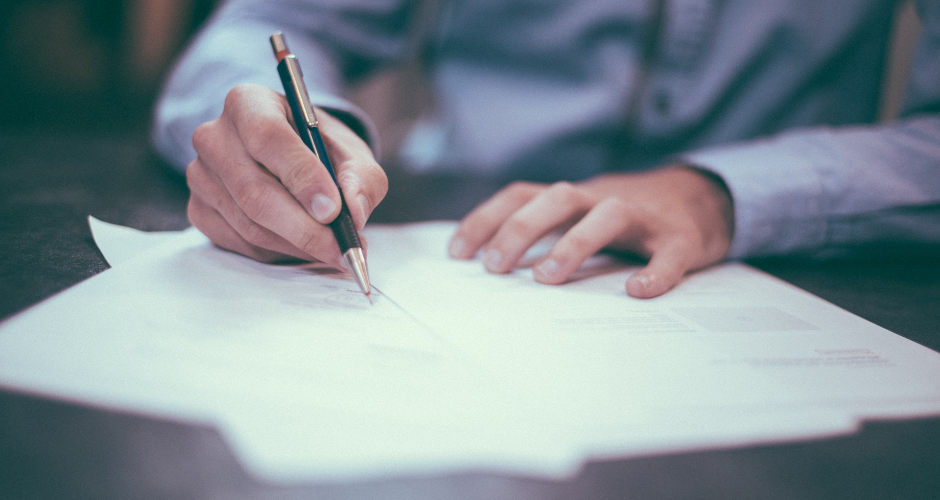 The amount of importance that will come to rest on your branding will mean one thing:
You need to protect it.
This means ensuring that you're set up to defend yourself legally in the event that anyone seeks to harm your brand - especially your visual branding.
Part of this will be ensuring that your franchisees and master franchisees know that there are restrictions around their use of your brand's visual imagery. Make sure you retain the rights to them. Not because you don't want your franchisees to be able to use them, but so that your brand remains protected.
All of that time, money, and effort you've put into developing the perfect brand and promoting awareness of it (see Tip #9) will be worth just as little if your brand becomes damaged accidentally by misuse as it would if damaged maliciously by intent.
8. Remember that everything your franchise business does is linked to your brand in the eyes of the customer
The benefit of making your brand persona an omnipresent part of your business is clear when you consider this:
Every action your franchise takes - every single word an employee says to a client, the appearance of your local franchise they stepped into - everything will reflect on your business in the eyes of your client.
That's why consistency is so important.
This means you need to monitor anything that could conceivably damage your brand:
Customer service
Cleanliness and appearance of franchise locations and vehicles
Appearance of staff
Staff interactions with each other and customers
Marketing efforts and messages
Legal and compliance-related issues
Financial reporting and issues
Context-sensitive quality - such as level of care in the care industry, or hygiene in the food industry
It also means you need to have in place an established system of monitoring, including such aspects as:
Responsibility - defining who is responsible for monitoring specific systems
Auditing - including in the field visits and spot checks
Mystery shopping - and similar activities
Customer feedback - surveys, complaints monitoring, and similar activities
Recommendations - reviews and referrals
All of these factors should be monitored with one eye on your brand persona and message. You've promised certain things to your customers.
You'd better make sure they're going to be delivered.
9. Communicate your brand to your franchisees and the staff in general
In Tip #2 we looked at the importance of involving your franchisees and staff in the development of your brand positioning. Part of this was done by considering them as an internal market that you need to appeal to.
Here, we're going to emphasise the importance of internal communication. The critical nature of transmitting your brand position and persona to every employee, and ensuring that they act in accordance with it.
This means staff on every level of your business:
CEOs and yourself, the franchisor
Any directors or master franchisees
Your marketing and SEO team
Your sales team
Your customer care team
Franchisees and managers
The individual staff of every franchise location
As well as communicating this to existing staff, new hires need to be brought into the fold carefully. Don't just throw brand information at them and demand that they get on board.
Proper selection of new hires to ensure that they fit in as much as possible with your brand values will make this process easier.
You can even go as far as to encourage individual employees to develop their own personal "version" of your brand - still in line with your values and message, of course. This way, they'll be able to put their own unique touch on their employment of your brand, and become even more involved in your business's mission as a result.
Employees who have become promoters of your company in this way can also help you...
10. Promote your new or revised branding
It's no good putting all this work into branding if no one knows you've done it.
Raising brand awareness and establishing strong public relations ties with local, national, and international media channels is going to be key to any successful re-branding mission.
Good public relations are so effective that there's almost certainly at least one company you could name whose franchise branding strategy is based on PR alone...
Building relationships with influencers and organisations can take time though, which is why so many successful franchise branding campaigns make use of professional marketing agencies and public relations firms. These companies already have these relationships in place.
Even with professional help, promoting your new brand can be difficult. You need to draw a line under the past while simultaneously capitalising on the ground you've already won.
How do you do this?
By maintaining your brand consistency across every aspect of your franchise system. By retaining the quality of your message, visual branding, service, and persona throughout.
And by building on the power that having every member of your staff promoting your brand through their every deed and action will give you.
Your Brand Franchise - How to Build and Promote It
Local Fame are the industry specialists in franchise brand creation and marketing. Make one short call today and have a quick chat with an expert in the field.
Or check outhow some of the leading franchise brands in the world have succeeded in their branding - with our FREE nloadable brand franchise examples PDF
You can also get a FREE reporton how well your current branding is contributing to your online marketing efforts - direct from Local Fame.
Find out more about developing a franchise brand
Download