Your online reputation can make or break your business.
That's why having an effective franchise review improvement strategy in place is so important:
What do you do when you get a bad review? What are your reviews telling you about your business? About the services you deliver? About how different franchisees are performing?
Monitor. Analyse. Innovate. Improve. Repeat.
It's the only way you're going to achieve the very heights of brand reputation...
And with more than 80% of people relying on online reviews to help them choose the company they're going to use, it's the very summit of those heights you need to be shooting for.
Here's how to do it:
Find out more about the results we managed to achieve with an international franchise brand
Download
1. Perform an initial online brand reputation analysis
The first step before you go anywhere is to find out where you are. In terms of brand reputation, this means a rigorous analysis of your current online standing.
This can be difficult to achieve without having the right expertise and systems in place. The simplest solution is often to take advantage of the many introductory offers made by reputation management companies.
Local Fame, for example, offers a free report on your current online reputation without you needing to commit to using any services later on.
2. Select your review platforms
Where do your customers usually search for information about your brand?
TripAdvisor? Foursquare? Through Google Reviews?
Wherever they're looking, you need to be found there easily. Don't simply plump for the most popular single alternative, either. You need to be found on several - if not all - of the top-rated review sites for your audience.
Once you've selected the right platforms for your business, you need to claim your space on them. This will stop unscrupulous competitors and well-meaning third parties from damaging your reputation by the simple expedient of sabotaging your online listings.
Claiming your space also means ensuring that your profiles are active, correct, optimised, and coherent across your chosen review platforms.
3. Ask for reviews and select communication strategy
One of the main problems with sourcing positive reviews is that most people won't take the time to leave a review unless they had a negative experience.
This means you need to ask for online reviews of your franchise to get those positive ones rolling in.
Here's how to do it:
Decide on which format you'll send your request (email, phone, part of the sales process)
Choose how often you'll ask or remind a client that a review would be greatly appreciated. Don't neglect to do it, but don't spam review requests - this will be hugely counterproductive.
Select which review platforms you'd like your customers to leave their feedback on, and tell them so.
Tell your customers which product or service you'd like them to review - this can help guide a client towards thinking a review will be easy to write, and towards which products or services you really want to promote.
It's also important that if employees are responsible for requesting reviews - while a customer is in one of your franchise locations, for example - that they have the training in order to do so correctly.
Part of any conversation with a customer from whom an employee is going to request a review should always be to confirm that they're 100% satisfied with the service they received.
4. Make it a competition within the franchise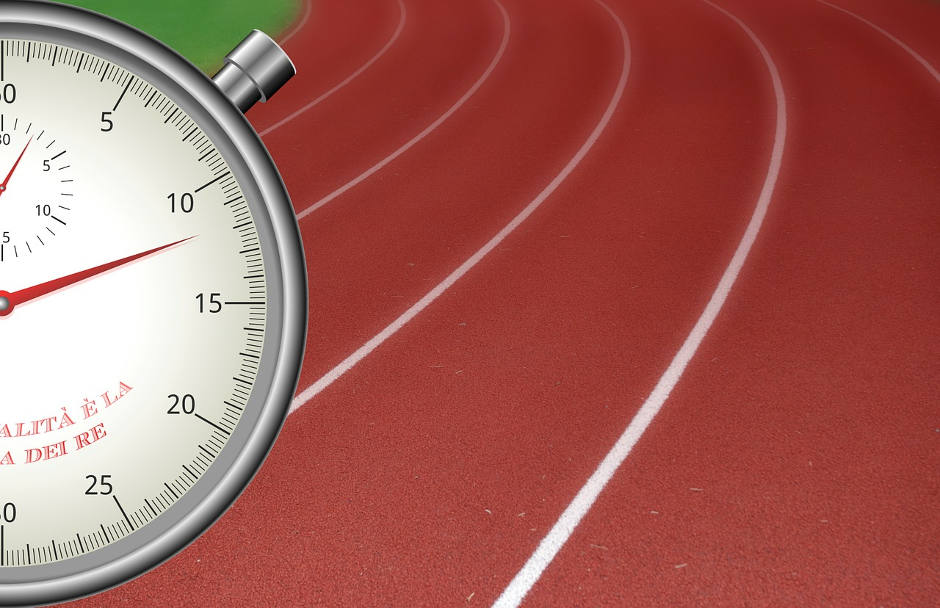 We'll be looking at monitoring in Step 6 below. For now, we're concerned with what we're going to do with the data that monitoring your reputation has gathered for you.
Your monitoring will give you clear figures for how well your individual franchise locations are matching up against each other. So why not use this as a motivational tool?
Incentivise your network to get the best performance in terms of service delivery as reported by your franchise online reviews. Try competitions based on reviews of individual services or times of the year. Give the winners the prizes and kudos they deserve.
This can be a great little added bonus of review monitoring.
Find out more about the results we managed to achieve with an international franchise brand
Download
5. Learn what your outliers have to show you
An average result doesn't always tell you very much. Instead, when collating the information you're going to gain from your franchise review monitoring, look at the locations which come in at the very top and the very bottom of your rankings.
Because in one location, someone is doing something very right. And in the other, someone could be doing something very wrong.
You can learn important lessons from both.
Discuss the results with those franchisees and their key employees to see if they have any strategies that could be passed throughout your network.
6. Monitoring is key
Effective monitoring will always be critical to your franchise review management strategy.
Key metrics that you should be monitoring include:
Review ratings - on all the different review sites you use on a weekly basis, or even more often
Traffic - from review sites to your website
Search rankings - over time
Customer satisfaction - whether this is going up or down
Popular trends - so that they can be set against your performance
A small local business might be able to afford to make their monitoring as simple as recording the number of positive and negative reviews they've received on their favoured review site this week.
As a large multi-location business, you'll need to go a whole lot further. As always, the more metrics you measure, the more data you collect, the more you'll be in a position to positively influence the results in future.
7. Divide and consider reviews by subject
What was the main grievance mentioned in your last bad review?
Poor customer service? Slow service or delays? Price? Problems with a product?
Quantify the numbers of complaints you get on each subject, then feed them into a graph - a pie chart usually makes a good, clear example. You should also consider looking at review subject data over time and by location.
By having different visual aids to help you consider data you'll be able to more easily identify issues that are causing bad feedback at separate locations, or franchise-wide. Starting with franchise locations which are performing less well lets you deal with the most important problems first, however...
It's also useful to repeat this process with positive reviews:
If a certain aspect of your service is popularly mentioned as a major plus point, it can be highlighted in your promotional material at the very least.
8. Conduct a monthly online brand reputation analysis
When it comes to franchise review management, your strategy should always include proper analysis of your brand reputation - on a monthly basis, if not more often.
This means that for a multi-location business, reputation management is a constant, ongoing campaign. You need to have the facilities in place for this to be carried out properly.
If you're missing either the expertise or the experience in your team it's time to get some in, or to locate a professional company which you can trust to do the job for you.
Much like the initial analysis you undertook back in Step 1, you can't execute an effective franchise review improvement strategy if you don't know how much you need to actually improve.
9. Carry out monthly reporting on review response performance
As well as monitoring your reviews themselves, you should be monitoring the effectiveness of your responses to those reviews. That is to say, whether the systems you have in place handled those reviews properly.
If your responses don't resolve the problem, it's still a problem. This will almost certainly lead to more bad reviews, and future loss of revenue.
Overall, how you reply to reviews in the first place can be key to the effect they have on your reputation.
We'll look at how to do this now...
10. How to reply to reviews
There are some relatively straightforward but vital steps to take when replying to online reviews of your franchise:
i. Tell them who you are and what you do
Adding a personal touch your response should always be step one in replying to negative feedback. Tell a client your role and why you'll be the one investigating their complaint.
ii. Say thank you for the feedback
This can be the most bitter pill to swallow. But even if you seriously disagree with the complaint, you need to thank the customer for bringing their issue to your attention.
iii. Acknowledge and apologise
Again, it doesn't matter if you think a complaint or piece of negative feedback is justified or not. You still need to acknowledge the fact that your customer thinks it is. The easiest way to show you've acknowledged this is to apologise for the issue.
iv. Tell them clearly what you're going to do
"We'll take it under advisement" is not a response. Tell a client exactly what you're going to do to proactively resolve the situation. Then make sure you actually do it.
v. Don't talk down to a customer or dismiss their claim
Following Steps (ii) and (iii) should help prevent your customer service team from doing this. But just to be clear: never permit the person on your team who's responsible for replying to feedback to be negative or dismissive about any issue. No matter how unimportant or finicky it might seem.
vi. Ask customers to come back to you
The end goal of your review management process is to encourage repeat custom. Invite your negative reviewer to come back to you. Incentivise their visit if necessary. But always invite the reviewer to give you another chance by keeping on buying your goods and services.
By designing a framework for franchise review monitoring and reply which ticks all of these boxes you'll be on course for keeping your online reputation positive.
Because in a world where so many people trust and rely on the reviews they read about your business online, you can't afford for any feedback to paint you in a negative light.
Get Professional Help With You Franchise Review Improvement Strategy
Struggling to measure or grow your online standing?
Local Fame knows how to monitor and improve your franchise's online reputation. Smart review management is only one part of it. Begin by getting a Free Report on your current online presence.
Then talk to an expert today about your goals for your franchise's future. We'll get you on the way to your own local fame.
Find out more about the results we managed to achieve with an international franchise brand
Download