Knowing how to get the most out of your franchise marketing budget is multi-location business advertising 101. Because even if you have some of the best-engineered adverts on the internet, if they're not in the right places - and you don't know that they're not in the right places - you're essentially throwing your money away...
We've already written a whole article on how to get The Best ROI in Franchise Marketing. There you'll find the tips and strategies you'll need to improve the return on the individual investments you've made in your advertising. One of the most important themes in that article was tracking your spend.
So now we're going to look specifically at how to keep track of your franchise marketing spend in order to achieve that hugely improved Return On Investment.
If you have an unlimited online marketing budget for your franchise, you won't need this article. If however, you need to get the best results from the funds you have available like the rest of us, keep on reading...
Here you'll find out how to track and measure the results you're getting from the money you're putting in:
Find out more about the results we managed to achieve with an international franchise brand
Download
1) Track your goals
Knowing what you're trying to accomplish is key to a professional franchise marketing campaign:
Are you trying to get more people to stay on your website for a set amount of time? Are you trying to sell a certain amount of additional franchises? Or are you looking to get more email addresses for your mailing list?
Whatever your end goal, it needs to have a set numerical target which you can use to judge how successful you're being at any time.
Google Analytics provides many of the tools you need in order to track your progress towards your goals, but you need to give it the information it needs in order for it to be able to do so. This means having systems in place, such as:
Custom landing pages to show where your customers noticed your marketing
Custom URLs so you know where customers arrived at your site from
These are usually referred to as "custom goals", and require that you add a little bit of tracking code to the page in question.
You can also use:
Custom voucher or coupon codes which are numbered to show where your customers got them from
Custom phone numbers or email addresses for different campaigns are another great tracking idea. Call tracking software should always be your first port of call here
2) Track your sales
This is perhaps the main failing of many businesses when they attempt to work out their franchise online marketing spend:
The inability to directly tie specific marketing expenditure to the specific revenue they get back.
It isn't easy - in fact it's the reason why so many professional online marketing companies exist. They have the sophisticated tools and experts in place to track and measure this sort of information.
But there are ways in which you can make the job easier for your own marketing team, or the outside professionals you've brought in:
Install high grade CRM software - Customer Relationship Management software is key to proper sales tracking. Make sure yours is being used to gather data efficiently across your franchise network.
Make frontline and sales staff aware - at every franchise location your frontline staff should know that data gathering in this fashion is incredibly important. They should know how to properly enter sales data into your CRM.
The more information you have, the better. You need to collect specific data too, not just averages and aggregates. Finding out where your money is going is critical when trying to achieve the best ROI on your multi-location business marketing.
3) AdWords - knowing both pieces of the puzzle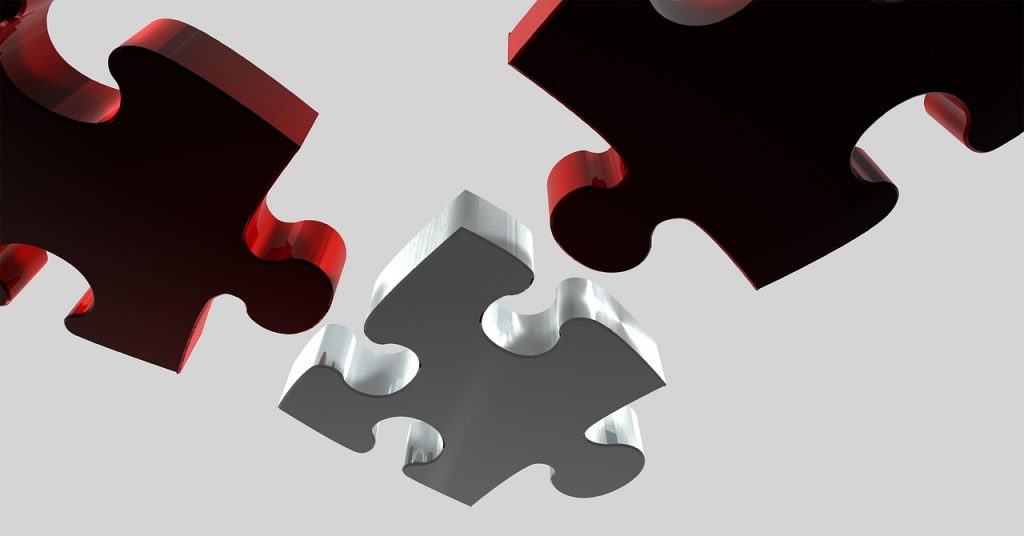 Using Pay Per Click marketing systems like AdWords is a great addition to many advertising campaigns. Systems like this make one side of your ROI calculation very easy, because with AdWords you know almost exactly what you're spending every time. So that's your "investment" part sorted. The problem?
If you're not tracking your results properly, you won't be able to work out the other side of the equation - your return.
This means it's no good simply setting up your AdWords campaign and letting it do its business. You need to monitor the sales you're getting through AdWords to determine whether you need to edit your campaign, eliminate it as a channel, or invest more to capitalise on your success.
4) The oldschool approach
Excel spreadsheets were once the be-all and end-all of tracking your franchise online marketing budget. Nowadays, there are numerous other tools available... but many companies still insist on doing things in this old fashioned way.
This is sometimes because "that's how we've always done things", and sometimes because they haven't hired someone with the expertise to implement any of the newer automated systems. This is worryingly sometimes even still the case when the company has expanded into a large multi-location business - something which stretches the capabilities of the humble spreadsheet to their maximum.
If you're still entering data into a vast honeycomb of columns and rows, here are a few points to consider:
Error responsibility - this is the simplest problem that can arise from a spreadsheet-based tracking system. Multiple users result in multiple entries which can't always be tracked - especially when it comes to determining who is responsible for making an entry error, and where that error is.
Auditing problems - similar problems can appear when attempting to audit spreadsheets. Especially if a user begins an auditing process, only to find that another user has made a change which stops the process from working.
Aggregation difficulties - gathering all of the information contained in all of the spreadsheet pages and matrices you've decided to use can be automated via macros - if you have sufficient experience and knowledge. Without the programming skills required though, attempting to consolidate your data from multiple spreadsheets is very difficult indeed. When most automated tools will do this for you automatically, it seems a strange thing to persist in doing.
Scaling to multi-location businesses - this is something that spreadsheets are simply not set up to do, unless you're tracking your franchise's marketing spend on only the most basic of levels.
Scaling to additional metrics or locations - adding an additional metric that you've decided you should be tracking shouldn't be that hard. Nor should adding an additional franchise location you've just opened to your reporting system. With spreadsheets though, you're lining yourself up for some serious difficulties in both of these circumstances!
Find out more about the results we managed to achieve with an international franchise brand
Download
5) The new school approach to tracking your franchise marketing spend
Using automated tools for tracking your franchise's marketing budget is unequivocally the best way to proceed. Sometimes known as MRM (Marketing Resource Management) systems, these tools have been specifically designed in order to let you do away with all of the above problems associated with using spreadsheets.
There are a huge number of different automated MRM systems out there, and it's often difficult to choose between them. There's no single clear leader in the field, but most sellers are happy to wax lyrical about their products. A proper comparison will lead you to the option that's best for you.
One thing's for sure:
Almost any automated marketing software is going to make tracking your advertising spend easier than using a spreadsheet.
6) Take the next step - optimise your spend using your ROI
Gathering all of your tracking data has essentially been your first step in getting the most out of your advertising budget. Now comes the next step:
Choosing how to act on that information.
Knowing where your funds are being spent, and how much you're getting back from each individual item of expenditure will give you some serious clues as to where you need to allocate your money in future.
Spreading your marketing spend up, down, and across your sales funnel is the sort of action that many businesses choose to take once they see where they've allocated their budget. Gone are the days where all of the spend was expected to take place at the top of the sales funnel. It's now understood that many of the largest increases in marketing ROI can be achieved by increasing the investment in other portions of the customer acquisition cycle.
That's something that having the correct data relating to how and where you're spending your franchise's budget for advertising - and critically how well that spend is helping you achieve your goals for that campaign - will make all the easier.
No matter how challenging the task might seem, it's time to get started.
Access the Expertise to Easily Manage Your Franchise Marketing Budget
What if someone could simply hand you a monthly report which showed all of your franchise's online marketing spend...
And crucially, the specific return you're getting on that spend?
Local Fame makes getting the most out of your online marketing budget easy. We provide professional monthly reporting and assessments of your franchise marketing ROI. Included in that will be an assessment of how much you're spending on Local Fame's services, and how much you're getting out of them. So you know exactly where that money is being spent.
Let the social media, SEO, PPC, and online marketing experts at Local Fame utilise your franchise marketing budget. We'll get you:
More customers. More sales. More Local Fame.
Start today with a FREE report on the current effectiveness of your online marketing strategy -without any fees or obligation.
Find out more about the results we managed to achieve with an international franchise brand
Download