Trying to grow your brand? If so, few things will be as important to you as effective franchise reputation management...
Even in the days before the internet, your reputation was something that could make or break your business. In the always-online world of today, one small negative incident can quickly balloon into a full-blown reputation crisis. Losing you customers, and eventually your company.
So what action should you be taking to safeguard the reputation of your franchise brand?
Here's what the top professionals recommend:
Case study - Find out how big brands react when faced with a reputation crisis
Download
1. Develop a consistent strategy across your franchise network
One of the most vital aspects of protecting your franchise brand is to design a reputation management strategy which is then implemented across your entire network. The goal?
Consistency.
This will mean that each of your individual franchisees follows the same coherent strategy - on all social media platforms, and generally throughout all of their dealings with customers.
This consistency is the element from which all other parts of your strategy depend. It's incredibly important to get it right.
2. Monitor network-wide
The above is true of your monitoring too:
You should be monitoring both your overall franchise online reputation, and that of each of your individual franchise locations as well. If you're not sure of your current online standing, many online reputation management companies - including Local Fame - offer reporting. Local Fame won't charge you for a report, or obligate you to use services afterwards.
Once you've established your current standing, your monitoring systems should be keeping an eye on it at all times.
If you don't have the time or in-house talent to institute effective 24/7 monitoring, it's time to engage professionals who do. You'll need to have this monitoring system in place in order to manage feedback, and to quickly spot a developing reputation crisis. You'll then be ready to implement your brand-wide strategy.
3. Isolate your franchise locations on social media, and have a clear policy
Though the overall reputation management strategy implemented across your franchise should be cohesive, your individual franchise locations should have their own individual social media accounts on each of the channels which you've selected for your brand.
This will provide you with a sort of reputation firewall in the event of a crisis at a single location.
When that crisis actually hits, one thing may save you:
Honesty.
The nature of social media means that fast, forthright, and honest outreach to your clients can do much to repair or forestall the damage caused by any crisis.
You should also have a general social media policy in place (see Tip #4 below) which lays out details such as:
Required channels: each of your franchisees must interact with clients and maintain accounts on your required social media channels.
Authorisation: who is allowed to use these channels to interact with consumers? Just your franchisee? Key members of their staff?
Your brand voice and values: your franchisees should be aware that all communication on franchise social media channels should be conducted in the brand voice, and in keeping with all brand values.
Tone: this should never be negative or denigrating. Even more so when it concerns irritated or complaining customers.
Content: again, especially on social media, honesty is always the best policy.
4. Build reputation management guidelines into your franchise agreement
This is perhaps the best way to make sure everyone involved knows how important brand reputation management is. And how you, as the franchisor, expect it to be handled.
From the very start, you've laid down in black and white the exact standards and strategies you expect your franchisee to adhere to.
You've also made it clear that you are going to be enforcing these rules universally. Remember -nobody likes to see someone else receive special treatment. So make sure you're even-handed in the monitoring and support of these rules across all of your network.
Monitoring, of course, of franchise reputation on social media - and the larger internet - should be built into your system and described in your guidelines.
5. Master franchisors should manage reputation in their territory
Unlike most regular franchisees, a master franchisor can and possibly should be entrusted with the management of the reputation of your brand within the territory they govern.
Always make sure they have the expertise and capabilities in place to do so, however.
In many cases their local knowledge of their chosen markets will pay large dividends, as they will be able to tailor your message as required. They must still closely follow your guidelines following brand voice though - cohesiveness doesn't stop along territory lines.
6. Protect your trademarks
Imagine the potential reputation crisis caused by a company or individual who manages to associate your visual branding with a huge, negative incident or story - whether accidentally or deliberately. Were they able to do this because you didn't have the correct legal protections in place?
Always make sure that your trademark is protected against infringement, and properly registered in both your "home" country and any other countries in which you operate.
Plus, critically, all franchisees should be aware of their responsibilities vis-á-vis the correct usage and protection of your trademark. Again, monitoring systems should be in place to ensure this is happening.
7. Set up confidentiality guidelines and an internal support network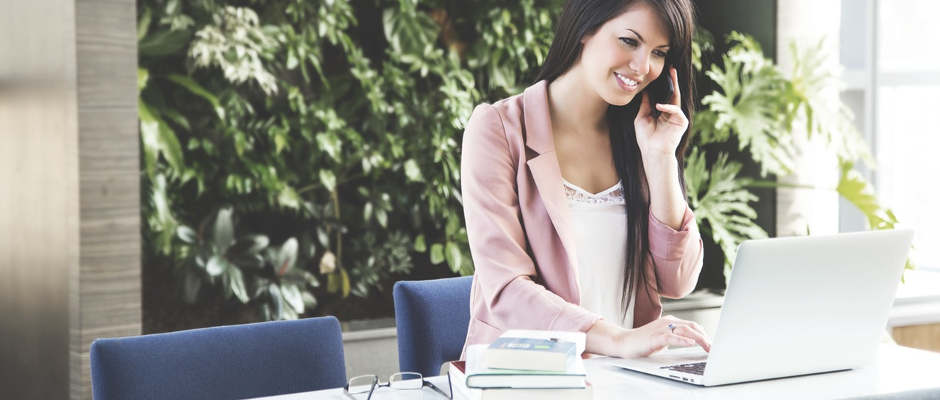 The proliferation of the online medium means that any kind of interaction - even internal company memos and emails - could go public at a moment's notice. What do you do in the event this happens?
To begin with, a good rule to avoid any potential embarrassment or crisis is to ensure that there is no dissonance between the private and public faces of your brand. If you're a family-friendly, home-grown company, for example, then you don't want your internal emails to reveal the barely beating heart of a Cruella de Vil in your treatment of your employees.
Just as discussed in Tip #4 above, writing guidelines and rules relating to confidentiality and use of the brand voice in all aspects of your operation into your franchise agreement is a straightforward first step.
You could - and certainly should if you're going to allow your individual franchisees to control their own social media channels and marketing efforts - also have an internal communication network in place for the discussion, development, and dissemination of materials relating to your brand voice.
Again, cohesiveness across your network is your goal. Making sure all development is done in one place allows you to oversee efforts without getting in the way of creativity.
Case study - Find out how big brands react when faced with a reputation crisis
Download
8. A little extra service goes a long way
Everyone likes getting a little something extra. Even if it's something that costs nothing. Sometimes a friendly gesture is enough to give you a good enough impression of a company that you'll mention them to your friends.
The upside of today's interconnected online world is that these "small acts of kindness" can occasionally become viral content, hugely promoting your brand.
This isn't to say that your employment of a strategy like this should be so mercenary, but the benefits of doing so today are potentially larger than they ever have been before.
Consider inspiring your individual franchisees and their staff to go a little bit further in their service.
9. Don't let your online profiles get out of date
Ever checked out a company online only to arrive at their address and find they've moved?
It's happening less and less these days, as most companies have come to understand the critical importance of having correct and cohesive information available about themselves online. No matter which channel a potential customer is using to locate them.
The need to be up-to-date and consistent in your online presence is thrown into sharp relief by the hyper-fast world of social media. The profiles of your main brand and each individual franchise location across all social media channels should be current and active.
How will you build or defend your franchise reputation on social media if your profiles there are never used?
10. Use a blog to build your brand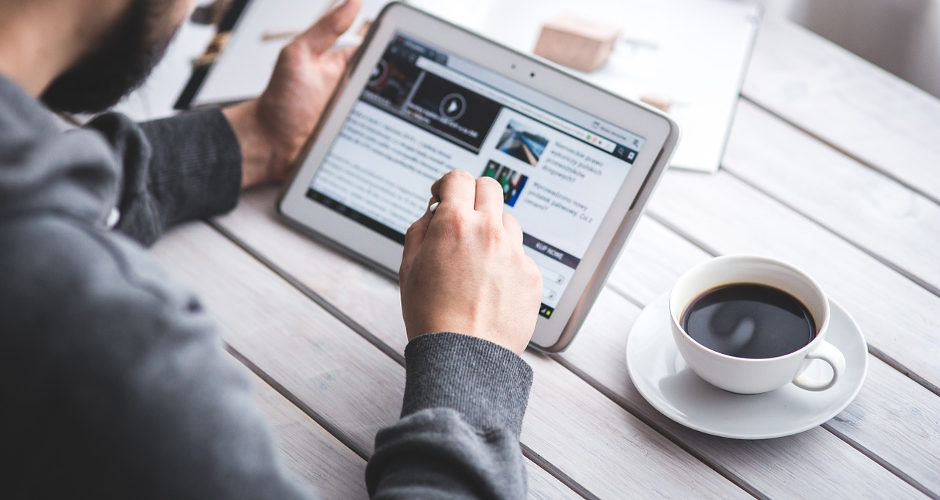 As well as being a great tool to boost your positive mentions and help you get found by search engines, a company blog is part of the all-important work of building your brand a reputation in the first place.
By carving out a clear niche as your space in the market, and talking about that niche and the issues that your niche's audience are interested in, you build yourself up as an industry voice.
This will slowly grow your brand as an authority and leader within your industry over time.
11. Use social media in the same way
Don't restrict your voice and authority-building to your brand's blog.
If there's content relevant to your brand's market niche out there, your brand needs to be one of the profiles that your audience becomes used to seeing in association with it. You should:
Like relevant content
Share or retweet interesting posts or tweets relating to your niche
Interact with relevant articles and add constructive or positive comments
Plus, you should also be building up and promoting your own store of high quality, relevant content. Whichever your chosen social media channels are - Facebook, Twitter, LinkedIn for some business posts, YouTube for video content, Instagram for visual - you'll need content that's specially designed for that platform.
If your in-house content creation team isn't up to the challenge, it's time to find outside expertise that is.
12. Manage your online reviews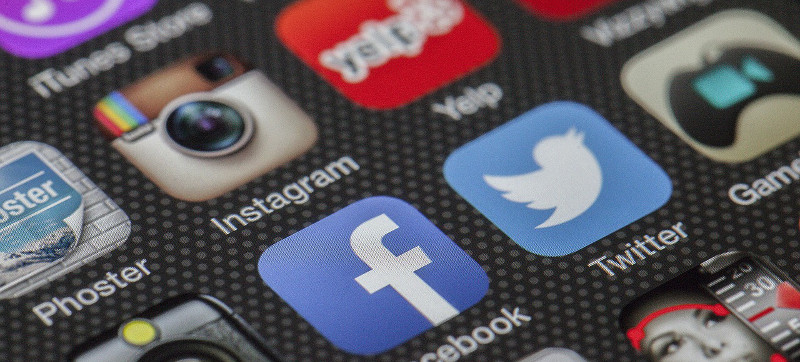 This is probably the most vital part of reputation management for your franchise:
Managing your online reviews.
This means promoting the positive testimonials and forcing down the unfair negative feedback:
Encourage positive reviews: most consumers only write a review if something hasn't happened to their satisfaction. Make it easy for a customer to leave a quick and simple positive review. Consider telling them outright that you want to hear from them, or adding a call to action at some part of your sales process.
Handle negative reviews: this is difficult to do without the proper systems in place. Whenever you're faced with a negative review though, always, always respond. Respond positively, honestly, and constructively about the issue. Never be negative or try to shy away from responsibility even in the face of rudeness, or pointless or aggressive arguments from the other side. Remember - everyone online will see the way you've behaved.
The vast majority of consumers - approaching 90% in most surveys - now rely on online reviews and review sites like Yelp to judge whether they will make a purchase or use a service.
You need to make sure that your review quality speaks for itself.
13. Your personal brand is important - especially in the beginning
Your brand should already have a presence online even before you start trading. And so should you as the franchise owner.
These two profiles - your franchise brand and your personal brand - should be separate and distinct (it's important for franchise brand protection) but they still have a lot which they can do for each other.
This is especially true when you're first starting up your company. A lot of interested parties will be looking at you to predict the future success, or otherwise, of your franchise.
Your personal online reputation should positively tell prospective clients, franchisees, investors, and partners that you will be an asset to the business as a whole.
14. Your franchisees and staff need training
If you're trusting your franchisees and staff to manage their own portion of their reputation management, you need to make sure that they're capable of doing so. Having the skills and experience necessary to efficiently run one of your physical franchise locations doesn't necessarily mean they're tech-savvy SEO and brand management experts.
But even if you're doing the smart thing and keeping control of your overall brand and individual franchise reputation monitoring to yourself, your franchisees and their key members of staff should still receive initial and regular training. This should always feature how to correctly apply the voice and values of your brand in all situations.
Because again, the most important thing about your brand should be that it is present in every part of your company's operation. From the way your stores are designed to individual staff interactions with your customers, both offline and online.
15. Don't dispute in public
Set up a system to settle disputes between yourself and your franchisees in private. Make it part of your franchise agreement, just like in Tips #4 and #7 above.
Few things are worse for your brand than becoming embroiled in public court battles with subsidiary parts of your business. You really do not want to have to defend your franchise reputation against that sort of bad press.
Build your brand and monitor it constantly. But be prepared for unexpected crises.
Because when they happen, you need to take fast, clearly though-out action to protect your company's online reputation.
Franchise Reputation Management Done the Easy Way
Local Fame will protect your franchise brand.
With a team of experts constantly building and monitoring your online reputation, and poised to leap to your rescue in the event of crisis, you'll be ready to deal with any situation the internet can throw at you.
Get that Free Report on your current online standing right now. Remember:
There's no fee or obligation whenever you choose to get one.
Case study - Find out how big brands react when faced with a reputation crisis
Download