Snapchat can be one of the most difficult social media marketing channels for traditional marketers to use...
But with over 100 million daily active users, an effective Snapchat marketing strategy can make a brilliant addition to your marketing mix.
What Makes Snapchat Successful?
Content on Snapchat tends to be:
Less polished

- snaps and other posts are - or appear to be - captured via mobile phone, occasionally doodled on, and then distributed.

More personal

- the feeling of uniqueness, of letting users see something that not everyone gets to see, is something that a lot of popular Snapchat content trades on.

Reach younger people

- the vast majority of the app's users are younger than 35. If you need to engage with this demographic, Snapchat could well be your way in.

Free!

- marketing and advertising via Snapchat won't cost you a penny in terms of charges.
Great Examples of Snapchat Marketing
Download
Get started using Snapchat to advertise your franchise, and you'll soon see your engagement levels skyrocket.
Here's how:
1.Let your audience view events live
Let your audience access one-of-a-kind and one-time-only events via Snapchat to really boost your engagement. Are there any upcoming company events that your audience might be interested in? Are you attending a trade show or well known industry conference?
Many of the ways you can engage with an audience on Snapchat seek to provide this sort of unique, time-sensitive content.
2.Provide exclusive content
Exclusivity is the way to make your Snapchat marketing campaign successful. Could you give your Snapchat audience a private preview of an upcoming event or new product you're about to start selling?
It's by making the content your audience gets from you via Snapchat unique that it will stand out as a social media channel.
3.Run promotions and contests
Running Snapchat promotions is a great way to get some user-generated content while also increasing customer engagement and loyalty.
Perhaps you could get your followers to post a snap with your product, or of themselves in front of some of your physical advertising in their neighbourhood? Perhaps you could offer exclusive deals to people who've watched your Snapchat story?
There are many options when it comes to prompting audience engagement via Snapchat.
4.Show your audience "behind the scenes"!
Because Snapchat offers a more personal sort of content, it's the ideal opportunity to let your audience "get to know" your business a little more personally. As a rule, people don't like big, faceless corporations...
They like people. And they like friendly, happy teams of people. Why not snap the latest company social or a birthday party in the office? Or how about some part of your manufacturing process that's technically interesting (without giving any secrets away of course)?
This is your opportunity to show your followers a little bit more of the people behind the brand.
Great Examples of Snapchat Marketing
Download
5.Build up relationships with influencers and names
A quick and relatively easy way to expand your reach on social media platforms like Snapchat is to connect with influencers and well-known names.
If they're known in your market niche, all the better. But if you can think of any plausible reason why a certain influencer makes a good fit for your brand, anyone popular in the demographic of your target audience can help you dramatically increase the spread of your message - as well as sometimes its quality, thanks to their experience on the platform.
6.Create easy to understand messages
Knowing who your audience are is a key part of how to advertise on Snapchat:
Most of your audience will be younger - 37% of Snapchat users are aged between 8 and 24 - and won't be expecting a complex message to reach them through this channel. Snapchat is all about being spontaneous and creative, and above all – authentic.
By trying to overcomplicate things you risk alienating the very people you want to attract.
7.Be careful with the time limit - but not controlled by its names
One of the most important aspects to understand and work with when it comes to executing your Snapchat marketing strategy is the channel's time limit. Don't be sad or annoyed about your content being effectively destroyed once the time limit is up though...
Use the opportunity to create content that entices and excites. Try out any of the ideas above to increase the reach and effectiveness of your content, and take advantage of the promotion opportunities that this format lends itself to.
8.Create casual videos
Though many social media channels require a certain professionalism in execution despite their "social" nature, Snapchat can be a great excuse to let your hair down. This is especially true of the video content you create:
By being a little more casual in the Snapchat videos you film makes your company more personable and relatable. Add a little sprinkling of personality to your snaps and other content - maybe even consider letting individual employees create their own offerings which you can view before distributing - to set yourself apart from your faceless competition.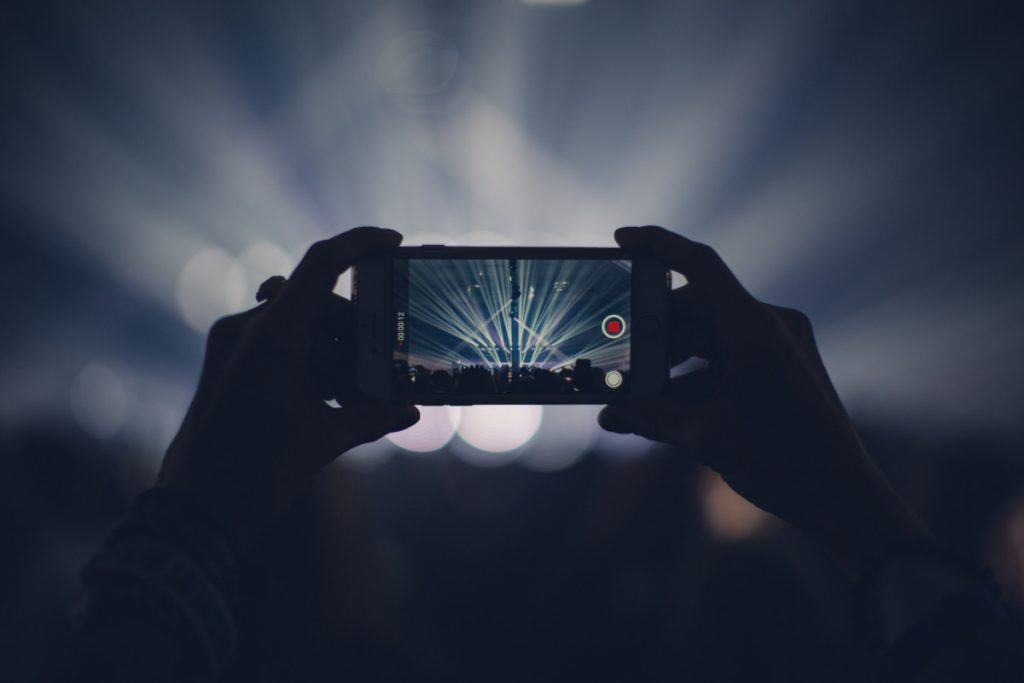 9.Get the Millennials on board
Almost three-quarters of total Snapchat users are aged 18-34, so if your target audience falls into this age range, Snapchat is most certainly for you.
By focusing your message, your choice of influencers, and other aspects of your Snapchat marketing campaign on what your audience is into, you'll soon have this demographic eagerly anticipating your next snap.
Build a Winning Snapchat Marketing Strategy
Local Fame is used to successfully using Snapchat for franchise marketing campaigns.
Give a professional a call now and you'll soon see how you too can use Snapchat to boost your franchise online marketing.
We'll provide you with a FREE report on how well your online marketing works right now - so you know where you're starting from. And how far you still have to go.
Great Examples of Snapchat Marketing
Download