You have probably noticed how popular online "unboxing" videos have become, especially when we speak about high tech consumer products which are quite innovative and have not been tested by many people so far. This is probably because consumers nowadays prefer to have an idea about the product they are purchasing before they actually pay for it. Lets talk about videos and how you can use short product video series or "unboxed" videos for your business needs.
How Creating an Unboxing Video of Your Products Can Be a Good Strategy for Business Development?
People are no longer that excited about being surprised by their Christmas, birthday, anniversary, or other presents. They want to be sure that the product they will receive has a good value for their money. This is why, if you are an owner of a business related to technology good sales, it will be much beneficial for you to create such videos and broadcast them online.
Just like a thorough and descriptive book review can make a keen reader buy a new book, a nice, detailed "unboxing" video can bring higher conversion to your website, i.e. if you post such videos on your website, then the sales of the electronic and high-tech goods that you offer online are very likely to boost.
Here are some factors that may influence your sales: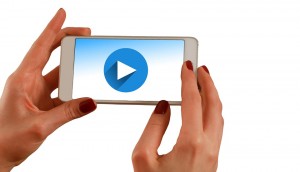 The date and time when you post the unboxing video.
The video advertising strategies used.
 The topic of the video – make sure that you create an "unboxing" video for a product that your consumers are really interested in or a product that is very practical and worth
 The keywords used – make sure that they are user-friendly, so that more people can find you online.
How to "shoot" the ideal video:
Odesk, Canva, and PowerPoint are software programs that you can use to easily create videos without investing much time and effort in it.
You can use some free online guides. Youtube guides how to make professional unboxing & Review Video or blog article How To Create a Memorable and Shareable Unboxing Experience for Your Brand.
The Value-Based Video Series
When tasked to perform online marketing for a franchise or a smaller business you should always consider viral advertising in the form of video series since this is a fantastic way to increase brand awareness and achieve higher sales. You can create and share your media content with existing and new customers. For time saving procedures simply reuse some of your existing blog posts by turning them into a series of educational videos. Or, come up with some completely new ideas.
Connecting with your customers through videos has proven to increase purchases and drive brand engagement, with a huge impact on sales. So you can use this knowledge to help promote all of your services and products. You'll need to make sure that the videos are with high quality and shooted by a professional. If you need help with scripts and graphics simply contact a marketing agency such as Local Fame to give you all the advices and support you need.
Once your video is ready you can add it to your public playlists and in order  to make it easy to be found and watched it has to be in a relevant category. By optimizing the metadata you can direct viewers to channel posts and feeds. Let your visitors know that you are happy to receive comments about your videos to promote them even more! Link all your videos to the blog posts on your site and send them to your target audience via email marketing, social media profiles and others.