When it comes to where to advertise your franchise business, some channels are simply mandatory:
Make sure that you're hitting all the right notes with your franchise marketing strategy by comparing it to the points below...
Where Do I Advertise My Franchise?
Ways to Market Your Franchise Online
1. Search Engines
The vast majority of people now use internet searches to find the goods or services they need before they'll even try another method. Make sure your Search Engine Optimisation is on-point so searchers find your franchise opportunity first.
You'll need to master the so-called longtail keywords to compete in many industries. And no matter your industry, correct keyword selection is vital.
Doing business without Search Engine Marketing is simply not an option in today's always-connected world.
2. Social Media Channels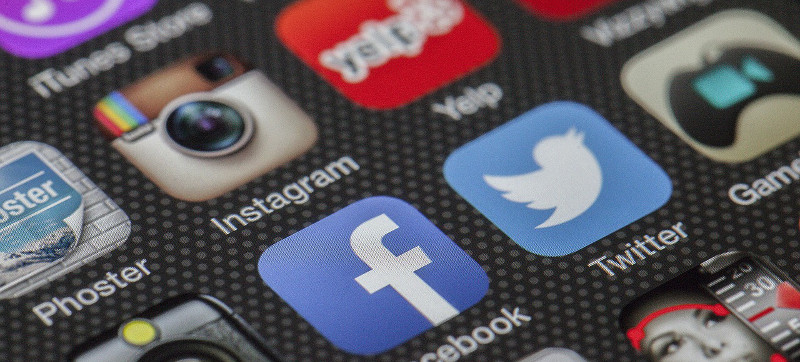 Social media is one of the most effective ways to market your franchise online. You can't afford not to take advantage of it. Because quite simply, if you're not talking to your audience - someone else will be.
Properly executed social media marketing offers so many benefits that it would be impossible to list them all here. But being able to address an audience chosen specifically by preferences, location and demographics is probably the most prominent.
If you're not engaging with your audience on social media platforms, it's time you started.
3. Local Websites and Travel Sites
In almost any area you'll find local websites dedicated to offering visitors options for things to do. Make sure you've built a working relationship with the operators of these sites - whether they're individuals, business or organisation - so that your franchise is listed.
You should also be listed on travel sites like Tripadvisor and local business directories.
This sort of activity should be another part of your standard SEO practices.
Franchise advertising channels PDF checklist
Download
4. Pay Per Click and Display Campaigns
These form an ideal and usually unmissable jumping off point for most franchise marketing campaigns. While you're waiting for your excellent SEO practices and other online marketing channels to start organically generating leads, your paid ads are doing the work for you.
Google Adwords are a very prominent example of this and other search engines like Bing and Yahoo also offer their own options. The latter ones will usually give you a lower volume of interest overall, but sometimes a greater return on your investment.
5. Email Campaigns
Email marketing campaigns have proven time and again to be amongst the most effective advertising for your franchise that you can engage in. The problem is making sure that your campaign doesn't get consigned to the spam folder...
A poorly planned and targeted email campaign will do more harm to your business than good. Make sure you know something about the preferences of the names on your mailing list, design your emails well, and you could be digging into an advertising gold mine.
6. PR and Influencer Marketing
Connect with local influencers and press to take advantage of the engagement they already have with local audiences. Would your ideal buyer persona read that blog or that website?
Then it's time to get in touch.
7. Your Own Websites
Your website should be an ever-evolving, constantly updated hotspot of interesting activity related to your business and your market niche. You need a solid content strategy, and to use professional SEO techniques in order for them to be as engaging as possible.
You also need a well-engineered landing page, often even several of them depending on how users reached your site. This is in order to provide a logically progressing experience. Landing pages also help you in the vital task of tracking your channels' effectiveness.
This should all be done for your own brand website as well as the sites of your individual franchisees.
8. Remarketing Campaigns
For the uninitiated, online remarketing allows you to gather data on what a particular web user is interested in, and then leverage that data to show them the part of your marketing that will speak to them the most.
It's a very powerful tool in the right hands.
Franchise advertising channels PDF checklist
Download
Top Offline Franchise Advertising Locations
1. Host an Event
A physical event gives you a great opportunity to sell your franchise opportunity while giving something to the local community - which is, from a slightly cynical point of view, a great form of advertising in itself.
Hosting an event also gives you fantastic networking opportunities, and lets you build up handy relationships with other local businesses by offering them advertising space of their own at your event.
2. Sponsor an Event
Event sponsorship lets you both advertise yourself and build links and your reputation within the local community you want to expand into, or you're doing business in. These benefits make it one of the top franchise advertising options - especially if you can find a local event which matches well with the values of your company.
Of course, certain huge fast food chains somehow make it sound logical that they would sponsor sporting events. So there's always room to position yourself no matter what event you're sponsoring!
3. Drop Business Cards and Printed Marketing Materials
This has been a tried and tested offline advertising tactic for decades. Leaving business cards and other marketing materials in popular and practical locations, and with every potential useful person you meet, can be an excellent way to pick up new leads.
Formal exchanges of marketing materials with local businesses are highly recommended. Especially if you have a working relationship already, or if your businesses complement each other.
Promote your company's online marketing through your physical advertising materials too, to try and engage your potential clients across multiple channels.
4. Create Giveaways, Games etc.
Giving customers something for nothing is always a good way to increase your popularity. Combine this with your franchise online advertising methods for the biggest spread and largest potential response.
Free promotions also give you a chance to populate your mailing list by requesting an email address from participants.
5. Direct Mail
Direct mail campaigns need to be properly executed, otherwise, they will be quickly identified as junk mail and disposed of. This means that acquiring long mailing lists of addresses and adopting a shotgun approach is rarely going to get you the results you're looking for.
Instead, your direct mail advertising should be professionally designed and feature the colours, key phrases, and layouts that are proven to work with potential business owners in your industry.
They should also be well-targeted so that you know the recipients have at least some chance of being interested in what you have to say.
6. Put Up Signs, Banners, Billboards and Posters
Another age-old but still practical offline advertising method, physical signs are brilliant tools for promoting brand awareness, as well as your latest campaign.
Choose the locations you place them with care, and prepare for renewed interest in what you have to offer.
7. Networking
Networking is highly cost-effective and should never be overlooked by a company at any stage of its lifecycle.
8. Package Your Products Differently
The plain old cardboard box might be doing you some solid service, but it's essentially a blank canvas on which you could be advertising your franchise to anyone who sees it. The same is also true of any company vehicles.
9. Offer Discounts
Discounts should always be a well-costed and intentional part of an advertising campaign. If you're intending to offer discounts - which are great for attracting new clients - you should always plan to do so in advance, including how you're going to promote them.
Promotion of your discounts across your online franchise marketing channels - especially your chosen social media platforms - will give you the greatest reach.
10. Send Out Holiday Cards
Greeting cards for any holiday season cost very little, but are a direct mail alternative which can offer surprisingly effective results.
Like any direct mail activity, you do run the risk of your festive card being treated as junk mail, though. This makes proper targeting of recipients and a well thought-out message absolute musts.
11. Speak at Events
Speaking at events which are relevant to your industry establish you as a voice of authority on a particular subject - hopefully, one that fits in well with your market niche. Make sure that you or the speaker have the required public speaking skills to talk confidently and well.
12. Hold a Free Consultation Day at Your Business
Opening your doors for free consultation days lets you interact with potential franchisees on a more personal level. In-person advertising conducted by the right person can be one of the most reliable advertising channels. So if you're still wondering "where do I advertise my franchise?"
The answer could well be right on the inside of your own front door. The main advantage is that you'll be able to answer all the questions that a potential franchisee might have in person, drawing them further down your sales funnel.
13. TV Commercials, Radio, and Local Media Commercials
National television and radio commercials are on the high end of the advertising spectrum when it comes to budgeting. When well-targeted and planned, they can deliver results - but should only be engaged in after significant planning and research.
Local radio stations offer a slightly more defined potential audience and usually charge significantly less for advertising time, and so can be a decent alternative. Television channels that cater to a specific audience can also sometimes provide a more defined demographic for targeted marketing messages.
14. Magazines and Papers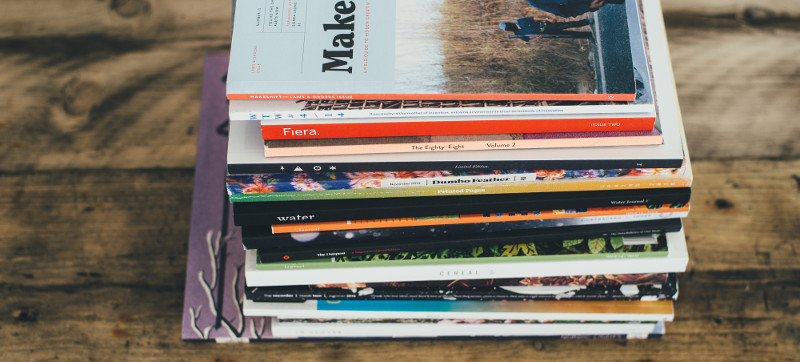 Print media is still most definitely around and should not be overlooked by any serious franchise advertising campaign. Again, local papers and magazines can offer the potential for better targeted advertising because of having a slightly more defined audience.
Much like when contacting influencers online, choose your print media advertising locations with care in order to be associated with papers or magazines whose message you agree with, and which fit in with your brand positioning.
How does this list compare with the franchise marketing channels you're already using?
Download our FREE franchise advertising channels PDF checklist and see how well you're doing at ticking off those boxes.
Or for a FREE report on your franchise online advertising as a whole, get talking to Local Fame today. You'll always find an expert here ready to guide you on your journey towards your very own local fame.
Franchise advertising channels PDF checklist
Download