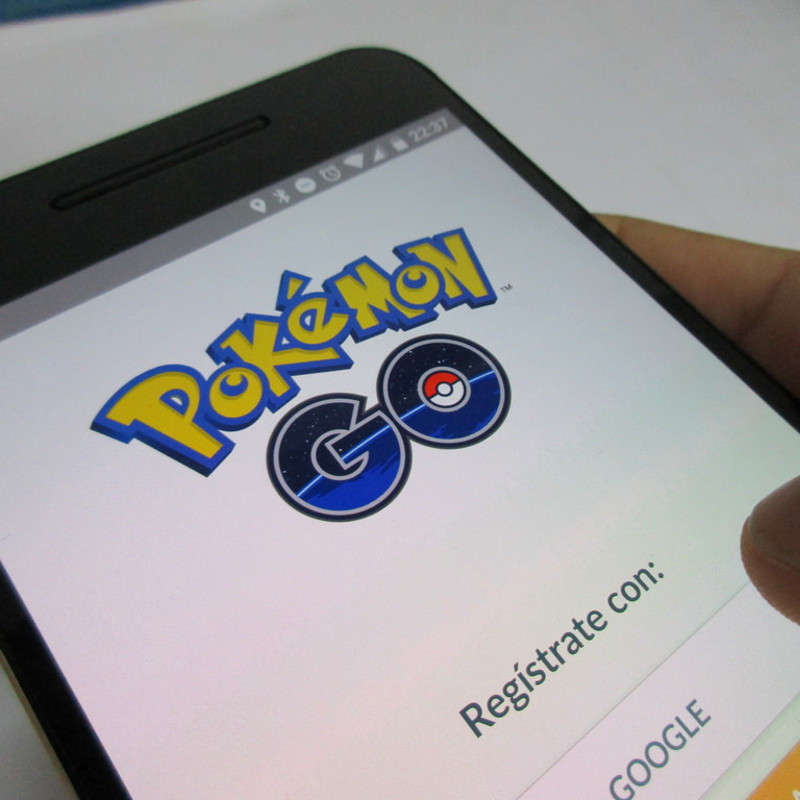 By now, you must have heard of Pokémon Go. It's the new mobile game taking the entire world by storm. As well as normal players though, there are a set of people who are about to start using Pokémon Go for their own reasons: Business owners.
Companies and stores of all sizes are already using the game to make serious revenue, and to draw in heavy foot traffic.
But how do you use Pokémon Go to drive sales? Is there a way to turn people using the game into customers who use your store? Is this really of any relevance to your company anyway?
In short, is there a Pokémon Go business model?
The easiest way to find out of course, is to simply contact your existing digital marketing company. They'll know about the importance of Pokémon Go right now - and they should have a campaign strategy ready to put into play for you.
But if you really want to do the whole thing yourself, there's some important information you need to know...
How to Put Pokémon Go to Work For Your Business
First of all, if you're entirely new to the world of Pokémon Go - or video games in general - here are few quick answers to questions you might have:
(If you already know all this, or simply want to get on with planning your first Pokémon Go sales campaign, scroll down to the "How Do I Make the Game Work For Me?" section below.)
What is Pokémon Go?
Pokémon Go is an augmented reality mobile exploration game based on an incredibly popular line of children's games, TV shows, films, and toys from the early 1990s and 2000s.
Augmented reality mobile... what?
Okay, if you haven't heard about this, it will need some explanation. Pokémon Go works by overlaying the game's HUD (Heads Up Display) interface on top of what the camera on the player's phone sees of the real world.
The animal-like characters (Pokémon, or POcKEt MONsters) that you need to catch as part of the goal of the game are superimposed over your real-world view. They're also spread out across your local area and the globe. This isn't a game you can play from your sofa. Players need to get out there and explore.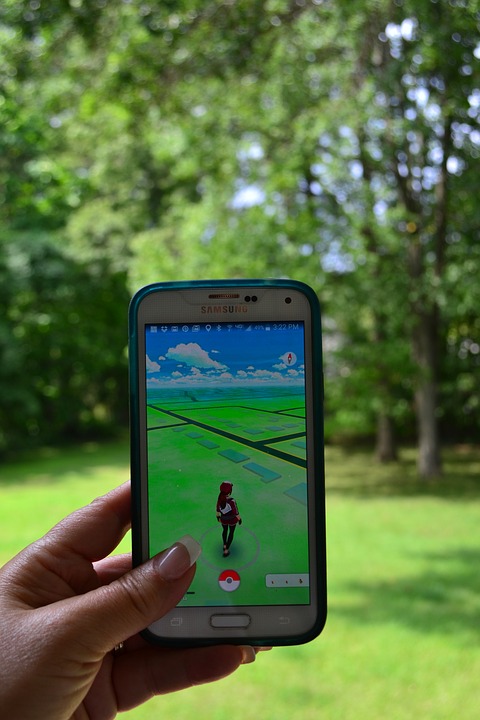 And this is popular?
Widely. Hugely! It's already used by double the amount of people as Tinder or Snapchat, and seems to be catching up or possibly even overtaking Twitter when it comes to active daily users.
What's the point of the game?
In the game, players collect their Pocket Monsters by locating them in the real world and catching them using in-game items called Pokeballs. They then battle their captured Pokémon against those of other players in order to gain control of certain areas of the world for their team, which will be either Team Mystic, Team Valor, or Team Instinct.
Okay, Great. So How is this Game Relevant to My Business?
The key point here, is that Pokémon Go is a game that gets people off of their sofas and into the streets. With a little skill and planning - and knowledge of how the game works - this will be the street that has your business on it.
Things You Need to Know in the Game
There are some important bits of in-game terminology that you're going to have quickly get on board with if you're going to make Pokémon Go attract customers for your business. There's also one vital question you need to get answered quickly:
Is your business a Pokestop or a Gym? Or near to one?
Because if your business has already been declared a Gym or Pokestop, or if there's one nearby, it's going to be much easier to attract new customers into your premises...
What is a Pokestop?
A Pokestop is like an in-game shop. Players can buy the Pokeballs they need to catch their little digital critters here, as well as potions and other items. This means players need to visit Pokestops to progress with the game.
What is a Gym?
Remember those three teams? Mystic, Valor, and Instinct? Well, Pokémon Gyms are the locations where the players who've joined each team meet to battle their monsters against each other. Again, you don't necessarily need to do anything to see some minor improvement in foot traffic if your business is already designated as a Pokémon Gym - players need to come to you in order to progress in the game.
How do I know if my business is a Pokestop or a Gym?
The game itself is the easiest way to find out. But if you'd rather not use it, you can use your browser to sign into Niantic's previous game - "Ingress" - from which they've borrowed pretty much all of the data they've used for Pokémon Go. In it, you can search a real world map for something called "portals", which translate with almost complete accuracy to Pokestop and Gym locations.
How can I install a Pokestop at my business?
Unfortunately, you can't at this time. Niantic has already chosen where Pokestops are located. They tend to be important buildings, or near to historical sites. With so many people searching online for information about this though, it's probable that the Niantic will introduce some sort of pay-to-add Pokestop feature to the game.
Currently, there is no way to make it happen though.
Right... So How Do I Make the Game Work For Me?
The game gives you several ways in which to lure customers to your business using Pokémon Go. Exploiting the social aspect of the game in a fun way will get you the best results:
Lures are a special in-game item that you can buy for just a few real-world pounds or dollars. These lures will attract the digital "monsters" in the game - and vitally, the players zombie-ishly following them in the real world using their mobile phones - to your front door (as long as that door is near the Pokestop the Lure is used on). Each "Lure" item will only last for thirty minutes, however.
To capitalise on this, it's a better idea to set a time and place for a Lure event - this is otherwise known as a "Lure Party". You'll need to download the game from the iPhone App store or Google Play store and then create a game account to get the items.
Advertise through social media, email marketing, or old fashioned sandwich boards, and consider combining it with a special deal for players who show you that they're playing.
If your premises are near a gym, hosting a tournament is a great idea. You can then advertise money-off or special deals for players on the team that "owns" the gym closest to you. This encourages players to come, do battle, and buy your products while they do so.
Again, set a time - creating an event on Facebook with a set time and inviting your company's Facebook friends in the right demographic is a solid plan. Then advertise as best as you know how that this is an event that will be happening.
If you're using Twitter, the hashtags you need are #pokemongo and #pokemon.
This is a brilliant idea, but it might take someone with knowledge of the game to make it successful. Players needs to wander round the real world to find rare and difficult to catch Pokémon, right? So what if someone could guide them round the local area to the choicest catching areas?
Maybe that someone just happens to know a friendly local business premises where they could meet up first? Perhaps have a drink or snack, or just simply hang out in cool surroundings? Then the players get shepherded around the neighbourhood, guided by employees wearing your company uniform for some free advertising. And finally, they return to your premises for the after-party.
Good times!
How Do I Turn Pokémon Go Players into Customers?
There are already hundreds of stories, from small businesses to large multi-location companies with clever strategies, taking advantage of Pokémon Go to generate huge sales.
The key here is to advertise intelligently. To players in the game, for example, the marker for a lure around a Pokestop looks like a little collection of party streamers around the icon. This means it's relatively easy to miss.
In the real world, a well placed sign outside your door - perhaps featuring artwork of the rare Pokémon that can be hunted inside - will easily attract more traffic for a small business, as will well-coordinated events.
When it comes to digital advertising, a professional marketing company will give you the best results. They'll be able to effectively measure the rate of return you're getting - which can be stupendously high considering how little the in-game Lure items cost. They'll also be able to react quickly - vital when it comes to staying on top of trends that change day to day, like Pokémon Go.
Is Pokémon Go Safe to Base a Marketing Strategy On?
If in doubt, talk to the professionals. It can be easy to dismiss games like this as a "fad" or a "phase" that younger people are going through. But the figures speak for themselves:
Potential customers will find your business while using Pokémon Go.
Perhaps it is just a short-lived trend. But with the huge amount of users they've suddenly found themselves with, game developers Niantic will surely be putting some effort into keeping it maintained - and updating it for the future. There are already rumours that future updates will add item and Pokémon trading.
Plus, this is one of those times when a paradigm shift could be occurring. Perhaps this game will fail, or be a short-lived fad due to lack of content. But there will definitely be other games who try to exploit the same augmented reality technology.
As long as you're smart, and you're willing to act now to exploit this huge new trend, you can make Pokémon go for you.