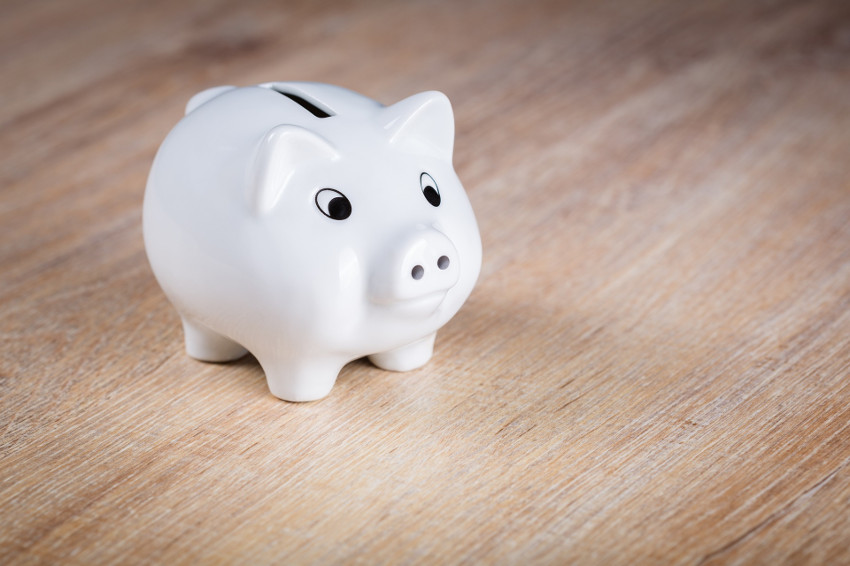 Working out your online marketing budget is a real chore for many hair and beauty salon owners:
After all, digital marketing is the best way of finding new customers – and it doesn't look like that's going to change any time soon.
But how much does digital marketing cost? How should you budget for it?
If those are questions you're constantly asking yourself, this article is for you.
How much does digital marketing cost?
To answer this first question, we need to adjust our thinking a little:
Because the real question isn't "how much does digital marketing cost?". It's "what kind of ROI should my online marketing give me?"
Cost vs return is the big question here. And the smart answers always revolve around return.
As far as getting the biggest return on your marketing investment, regular surveys of marketers and business leaders in every industry point to the following favourites:
SEO
Content marketing
Email marketing
Paid search
This is chiefly because:
1. All of these digital marketing techniques are highly effective.
2. Companies know that these channels save them money while getting them a greater ROI (Return On Investment).
How much do other companies budget for online marketing?
Before you start planning your salon's online marketing budget, it can be good to have some idea of the general lay of the land.
Here's how most businesses have been spending their marketing budgets in the past few years:
1. Marketing budgets as a part of overall budget: back in 2018, most companies spent around 11% of their overall budget on marketing. Companies which sold services to consumers rather than other businesses (like those in the hair and beauty industry) spent more, averaging around 15%.
2. Marketing budgets as a percentage of revenue: most businesses spend around 6.5% to 8.5% of their revenue on marketing. Again, service industry businesses like salons tended to need to spend more than that – perhaps around 11%, though some sources claimed 18% for 2018.
3. Online marketing as part of overall advertising budget: most companies spend around 42% of their overall advertising budget on online marketing. For the health and beauty industry specifically, this grows to around 54%. And that was back in 2016, so it's likely at least 10% higher today.
What can we learn from all this?
Apart from the fact that that's a lot of numbers, we can see that for businesses in the health and beauty industry a larger than average online marketing spend is the norm.
How to budget your salon's online marketing
If you're deciding how to budget for your salon, here's how to begin:
1) Start with the basics
It's important to remember that the numbers above come from businesses who differ in what they count as "marketing".
For example, creating a smart, well-optimised modern website doesn't qualify as marketing for most businesses. It's common sense.
For most online marketing to work, a solid foundational presence is vital. This will include:.
Your website – designing, building and launching your website. Then the continual costs of developing it and keeping it up-to-date.
Branding – making sure your business looks the same across all media channels and stacks up well against your competitors.
Sales funnel essentials – making sure no speed bumps are preventing potential customers from becoming your clients.
Marketing strategies – making sure you have KPIs (Key Performance Indicators) and metrics in place to measure your marketing's effectiveness.
2) Decide what your goals are
Do you want to increase traffic to your website? Do you want to increase your site's conversion rate?
Whatever it is, you need to have a goal you can measure. How else will you know if you're getting good value for money no matter what your online marketing costs?
3) Choose where to focus your online marketing spend
Here, in order, are some of the most popular channels where many salons choose to focus their marketing spend:
Search engine marketing
Social media marketing
Online video marketing
Paid Ads
Email marketing
3) If in doubt, do the simplest thing
If you're finding there's too much information to take in when it comes to budgeting your online marketing, working out the best cost vs return and so on, there is a simple answer:
Spend around 5% of your revenue on marketing. For hair and beauty salons, make at least half of that online marketing.
Remember that marketing includes all of the advertising you do on a daily basis – social media, adverts in the paper magazines, Google AdWords, sponsorships, special deals, prizes...
As long as you've got your foundation of a well-optimised website and brand to build on, 5% should get you there..
---
Download FREE pdf with additional information
Download
PDF Topic: "Example of a Beauty Salon Marketing Budget Breakdown"
---
Or, of course, you can talk to the experts:
Local Fame helps hair and beauty salons across the UK get the very best return on their online marketing spend.
Contact us to get a little more information, ask any questions you might have or even request a free, no-obligation quote on what you need today.