Over the past couple of years marketing strategies for businesses like beauty and hair salons have evolved and risen to a new level. Having in mind the constant, fierce competition in this niche if you want to raise brand awareness and establish trust in your company you have to be prepared to go beyond your standard marketing strategy tactics.
It goes beyond doubt that the digital world offers various methods to promote your beauty and hair shops and attract customers that will eventually bring profit to your business.
We have reached out to a community of digital marketing specialists and entrepreneurs who are willing to share some of their most beneficial marketing tips and ideas for the beauty industry - how to successfully promote your product/service, attract customers and eventually turn these leads into sales.
The Power of Influencer Marketing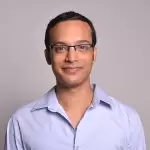 Yuval,
Marketer at Klear
"Ask Influencers to tell a personal story while using the product. Many beauty brands send their products to influencers and treat influencers' social assets as ad placements. But that's missing the point. We all use beauty products to feel more comfortable with ourselves, to overcome insecurities, to lift our self-esteem. Behind every cream, eyeliner, makeup, someone uses, there's a story hidden. Ask the influencers to share theirs. Ask them not just to show the product, but to actually say something about what using it made them feel. Great campaigns that reflect this idea, are L'Oreal's #TrueMatch and Estée Lauder's #EsteeStories. (here are some examples for #EsteeStories)"
Instagram and Facebook are an essential MUST with great potential

Dr. Alain Michon,
Medical Director at Ottawa Skin Clinic

"My number one tip is to use Facebook advertising. It's a great way to target customers in your industry. For example we can target, women between the ages for 30-50 located in our city who are interested in beauty services. This is a really cost-effective way to reach potential customers, and we've been thrilled with the results. Especially in the beauty industry, it's really important to use quality imagery to connect with discerning customers. However, also beware that Facebook has strict guidelines for the beauty niche, so make sure your images and text conform to the Facebook guidelines."

Elaine,
Marketing Director at Hollywood Mirros

"My number 1 digital market tip for beauty products is to really learn about Instagram and how it works, you can quickly get your beauty brand seen by thousands of people within weeks who are your target market young women. All it takes is your time and to read and try things out on the social network. You can also pay for influencers big or small to promote your product on Instagram, I'm sure influencers with smaller audiences will be happy with just a free product sample."

Matt Edstrom,
Head of Marketing at BioClarity

"Due to advertising overload, consumers have learned to block out traditional marketing channels, and are now relying on the endorsements of their friends, family, and social influencers. While this has been detrimental to the effectiveness of print, TV, and radio advertising, it has opened up tremendous opportunities in the digital marketing space.

An effective marketing method we have used to build brand awareness and obtain profitable business referrals; is leveraging our target consumers' personal network to do our advertising for us via social media. We incentivize our customers to share our product on their personal social media accounts, which allows us to tap into their network of friends and family, effectively amplifying our advertising efforts and earning new business through these personal endorsements.

Social based marketing efforts have proven to pay big dividends in the current business marketing climate given that the average person spends almost two hours on their various social accounts a day."

The "Free Giveaway" treat

Jameson Slattery,
Vice President of Global Marketing at Colorescience

"Providing something free as a 'thank you' to customers can really go a long ways, especially in the beauty industry. Whether it's just a sample, or maybe even a t-shirt, studies have shown (as well as our experience) that free add-ons increase repeat purchases.

Currently, at Colorescience, we're offering three free samples with any purchase from our website (https://www.colorescience.com/cart). This tactic provides the customer with a beauty product that they most likely never knew about and may purchase in the future after trying it; and it most likely will bring a smile to their face because let's be honest, who doesn't like something for FREE!"

Organic Search

"We've worked with several clients in the beauty niche, and in most cases, we've found that most of the opportunity lies in organic search. In my experience, the beauty niche as a whole does a great job with social media marketing, but they often neglect SEO. In some cases, I've seen salons that haven't even claimed their Google My Business listing. My number one tip would be to optimize your Google My Business listing. These listings are the first thing users see for local businesses, and since they appear alongside a map, they tend to catch the attention of users more than traditional organic results and ads. The nice part about the beauty niche is that there's a ton of interest (search volume), but it's not very competitive, which makes it much easier to gain online visibility."

General Tips

"Perhaps more than most product categories, to sell beauty items, you have to sell the brand and/or a lifestyle. This is no different for digital than it is for offline channels. The first thing to do is research the competition. Who else is selling the same or similar products? What keywords or selling points do they use in digital tactics such as paid search, social media, or even online display advertising? The second is to have great photography, and if possible, testimonials. Beauty products need credibility to convert to a sale, and being able to substantiate claims made by the product from real people is critical."
In conclusion, it is safe to say that traditional marketing techniques are not enough anymore especially if you have in mind the infinite potential of all the digital marketing opportunities. If you want to be competitive and up-to-date with the latest industry marketing tips you need to implement some experimental gimmicks and measure the results. Get creative and if you need a tip or two, don't hesitate to contact us for advice on 0203 404 5555 or [email protected] as Local Fame is a leading marketing expert in the beauty sector.