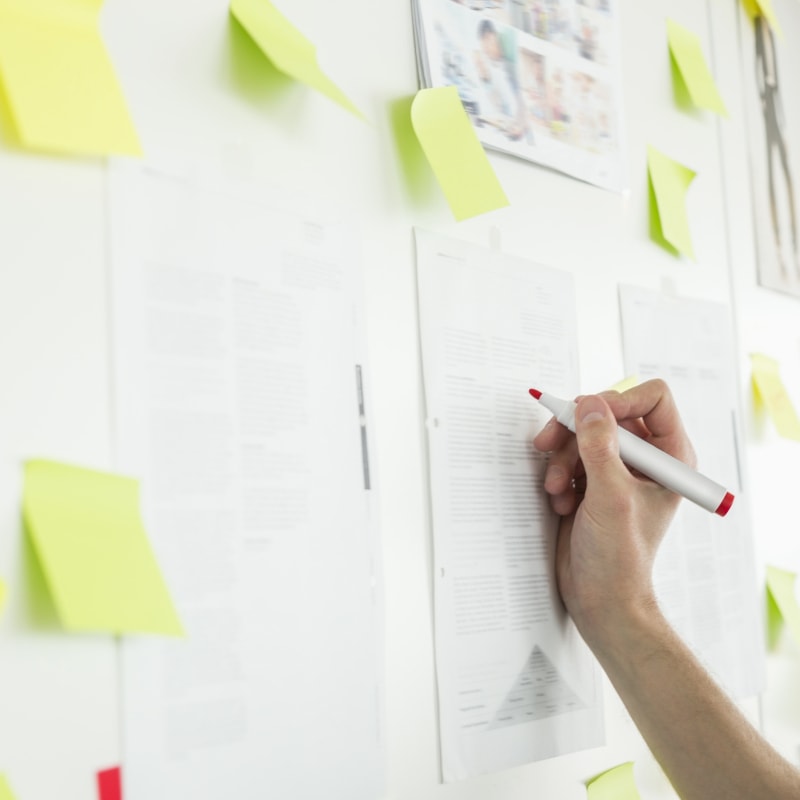 Designing the perfect beauty salon marketing strategy to fit your own salon brand is not so simple – it requires a variety of salon marketing strategies that you need to implement and a well-thought-out beauty salon marketing plan to follow. Unlike other retail businesses, beauty businesses can hardly rely on walk-in business alone. People need to know about your salon, trust your beauty brand, try your services and then ideally, become loyal clients. But how can you build your own salon marketing strategy to achieve all that? Here are some tips.

1. Focus on Your Salon Brand Impression
You never get a second chance to make a first impression. So why don't you make your salon brand impression a really, really good one? While your salon brand identity develops over time through the quality of your service, the first impression of your brand starts with your marketing. Choosing the correct marketing strategies to build your salon brand impression while targeting a specific customer audience, can greatly determine whether a prospective client books their first appointment with you or not. It also influences recurring appointments. So before you go any further with writing the perfect beauty salon marketing plan, first make sure that you focus on your salon brand impression. Consider your target audience – if you are trying to attract 30+ women to try out your new anti-ageing therapy service, for example, is social media the best platform to advertise it on? If your salon brand focuses on the youth then is your website modern and trendy enough, or does it seem outdated? Brand perception is key in enticing customers to try a product or service which they haven't before. Most customers like to stick to one salon brand which they trust and remain loyal, yet a stronger brand which reflects their desires and meets their needs can often change that.
---
Download FREE pdf with additional information
Download
PDF Topic: "FREE Salon Marketing Guide"
---
2. Sell Experience
Another essential part of your beauty salon marketing strategy involves selling an experience, not simply a service. Selling an experience to new potential customers is a tricky job, yet in the era of the Internet and social media, it is definitely not an impossible one. Through an interactive website or social media account, featuring high-quality images of your salon, even videos or a virtual walk through your salon can easily entice the curiosity of any prospective client through giving them an interactive experience to engage with your salon brand. Again, bear in mind your target market – feature fun and creative content for a younger target audience and promote a time away from stress life to middle-aged professionals.
3. Encourage Word-of-Mouth
When creating your salon marketing strategies, it is important to remember the simple rule of retail – member gets a member. This comes especially handy for your beauty salon marketing plan, due to the fact that women often like to share their beauty treatments with friends, as part of their girl time catching up. So use that to your advantage – introduce the 'bring a friend' promotion, where customers get some sort of promotion when they recommend your salon or simply bring a friend. It is a simple salon marketing strategy but ensures to attract new customers, while also keeping your existing ones happy. In short, a win-win situation.
4. Use Social Media Efficiently
What's a beauty salon marketing plan without a social media strategy? The problem with social media is that salons rarely use it efficiently. In order to actually achieve results from your social media presence, you need to have social media accounts where you can showcase your work and interact with your clients, not simply upload pictures every now and then. Not only can you use social media to promote salon offers or introduce new services, you can also employ it as a powerful advertising tool to reach a new audience or remind your existing one about your salon brand. Platforms such as Facebook, Instagram or Google Maps offer a variety of options that can help enhance your salon marketing strategies. Other options such as your own beauty blog, or positive online reviews further encourage new clients to check out your salon and give it a try.
---
Download FREE pdf with additional information
Download
PDF Topic: "FREE Salon Marketing Guide"
---