Every business sooner or later learns about the importance of social media marketing. In the era of social media and influencers, it is "brand suicide" to have zero social media presence of your business. At the end of the day, every brand is on Facebook and Instagram for one specific reason – to get more business! But in order to that, you need to find the right strategy to acquire real authentic people to follow and engage with your brand on Facebook and Instagram. Want to learn how to get free Instagram followers fast? Looking for a way to popularize your page on Facebook organically? Keep on reading!
Getting started with Facebook
Should you happen to be looking to expand your business on Facebook and drive extra traffic to your website, first you must nurture a loyal audience of followers. In order for this to happen, you need to master the art of posting content that your audience cares about.
So… how to get free likes on Facebook?
Step 1. Fill your page with searchable and relevant information
Okay, let's say that you've just created your business Facebook page (even if you didn't). What is the first thing you notice about a new page once you visit it? Most people would say the profile picture and name of the page. Start there. Choose a profile picture and name for your page which attract attention, are noticeable but also look professional.
Once you're done with this step – make sure that your business is Facebook-searchable. Let me explain what this means - all of the content on your page will be indexed by search engines, helping you attract more Fans to your page. To make use of that, it is best if you spend some time to optimize your page with information relevant to your business and target audience. Don't forget to include:
Quick business overview and what services/products it offers
A brief "our story" statement
Link to your website, working hours, location, contact number
Step 2 – Invite your contacts to like your Facebook page
Most of the time your family, friends, customers are more than happy to connect with your business on Facebook. So why not simply ask? Whether you do it face-to-face, online, message them or simply use Facebook to suggest them to like your page, chances are that they will be willing to help.
Here's an extra tip – did you know that you can upload a list of emails to Facebook and your page will automatically pop up in places like "recommended pages" to those contacts which are indeed on Facebook? Give it a shot!
Step 3 – Content is KING!
No matter how much time and resources you spend to get people to like your Facebook page, the best way to get free likes on Facebook remains good content. But beware – what might be good content for a beauty salon might not be appropriate for a cleaning company. Depending on the business sector, the tone of voice and style of your publications should be adjusted accordingly.
For example, beauty salons report very good engagement and reach from posts which demonstrate current beauty trends, fun girly quotes, customer pictures and so on. Other pages like beer brands like to stick to "meme marketing", while cleaning companies perform better when they rely heavily on "DIY tips and tricks". The important point here is that you must know what interests your audience and reflect it. If your business is related to helping people – then make sure that you provide helpful information, blog posts and tips and tricks. If your business is related to the beauty sector then you need to ride on top of beauty trends.
And last but not least remember the general rules of content (which apply to any business):
-Posts including visuals perform better than those that don't - SHORT videos (including subtitles – for those times when you can't play audio) also perform great
- Posts which ask the audience to be the "expert" and make a decision or state their mind generally prove more engaging. For example – "Yay or NAY for this hairstyle? What do you think"? "Describe your day with an emoji."
- Keep it short, sweet and easy on the eye. You don't like lots of text and neither does your audience.
Moving on to … How to Increase Instagram Followers Hack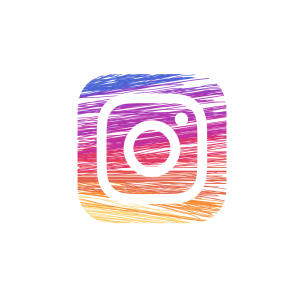 Instagram has quickly and inevitably become the new popular "It" kid among his squad of social media platforms. A 2014 Forrester study reported that Instagram ranked 58 times higher engagement rates for brands than Facebook. Pretty damn good, right? The numbers have dramatically increased since 2014 too. With many options to get interactive with the platform, Instagram is rightfully becoming the most loved apps for businesses.
But what is the secret Instagram followers trick?
Here's a brief overview:
beautiful & consistent Instagram feed – extra points if you follow a specific colour pattern
posting consistently (if not daily) – both as posts and stories
using the right hashtags
descriptive and cool captions
sharing the love – like for like, following pages, reposting user-generated content
For extra tips on how to get 100 followers on Instagram, download our PDF.
---
Download FREE pdf with additional information
Download
PDF Topic: " How to Get 100 Followers on Instagram"
---