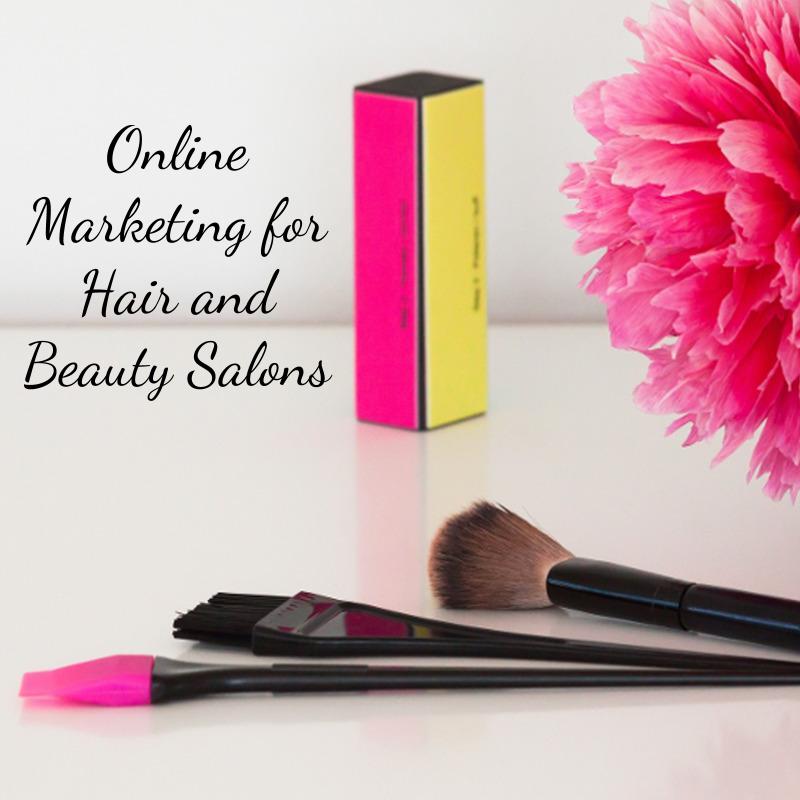 Best Beauty and Hair Salon SEO Marketing Keywords
for Getting New Customers
Properly advertising your salon online will get you more customers through the door. It's that simple.But to achieve effective SEO (Search Engine Optimisation - the methods through which you'll make people find your website when they're looking for businesses like yours online) you need to know how Google and other search engines work. And to the uninitiated, it often seems like there's a whole lot of impenetrable terminology being bandied about. In this article, we'll take a look at the basics of online marketing for beauty salons, though you can apply these lessons to almost any local business.
Why is beauty salon marketing important?
There are literally millions of people searching for goods and services online every day. More than 9000 people each month search for a hair or beauty salon in London alone. But most of these people will only look at the top five or so search results which appear. This is why good beauty salon SEO is so vitally important if you want to make Google work for you. There are several important parts of any SEO strategy:
High-quality content
Regular updates
Monitoring of competitors
Constant analysis of performance
Good choice and use of keywords
What are keywords?
Keywords are the short phrases that you or a potential client will type in when searching for a particular product or service near to you. Most likely, it'll be some combination of the type of business you want and the place you want it. For your own SEO purposes for hair salon marketing, you'll feature these phrases in various elements on a page of your website - in headings, in the content and so on - to show Google what the page is about. Here are some example keywords for beauty salon and hair salon online marketing:
1) Local area keywords
Generally, the home page of your website will target these keywords for hair salon. For example:
City – "Hairdresser London"
Area – "Hairdresser East London"
Borough – "Hairdresser Camden"
Postcode – "Hairdresser NW1"
2) Service keywords
Sometimes people might be searching for a specific service you offer. You should have a page of your website for each service. These "service pages" can target keywords for beauty salon made up of the area combined with your service, and will also have a particular URL which will help Google to find them. For example:
A page for "Men's haircut London" - www.bestsalon.co.uk/mens-haircut
A page for "Manicure North London" - www.bestsalon.co.uk/manicure
3) Long-tail keywords
Long-tail keywords are rapidly becoming the go-to choice for many people, and thus the best-choice keywords for hair salon and beauty salon advertising. They might include a descriptor such as "top" or "best" or "cheap" depending on your target audience, or be more precise terms than people might have searched for in previous years. For example:
"Best men's hairdresser for shave in London"
"Top beauty salon for manicure in Knightsbridge"
4) Synonyms SEO Ranking Technique
Using synonyms helps Search Engines understand what your website is about and thus returns with more relevant results. This technique will improve your content creation, reader engagement and Search Engine rankings. If your page is not well optimized for the synonym keywords you are losing a lot of SEO Visibility and Traffic. For example:
"beauty parlor" or "beauty shop" instead of "beauty salon"
"hair shop", instead of "hair salon"
"hair stylist", "coiffeur" instead of "hairdresser"
But remember - don't make the mistake of stuffing your content with keywords! It is looked down upon as 'Spammy' by Search Engines like Google. Have a variety of content, so that the use of synonyms is natural and organic.
What are paid ads?
Using keywords in the way mentioned above is often called "natural" search optimisation. The better you optimise your website like this, the closer to the top of Google's search results list you'll appear. However, when you look at a list of search results, you'll see there are a couple of entries above the "natural" list. On Google, these have a little green "Ad" symbol beside them. These are paid adverts, available through Google AdWords or Bing Ads. You should consider judicious use of them when planning online advertising for salons. But be sure to always:
Set a target
Spread your target time frame across the day
Add Negative words
Use Location Targeting (similar to the long-tail keywords above)
How to Get More Customers Online?
Proper keywords and paid ads can really help your business rank higher in Google and gain you more exposure but there are even more ways to help you out with this task.
You can ask for referrals, for example. You can always give a discount for a person who brings you a new client because many people search for salon before there next haircut but even more ask their friends and family for referrals. Especially when their hair looks amazing! So next advice will be - always do your best when it comes to your clients' hair as they are your walking portfolio.
Offer a daily deal -this can also attract new clients. Daily, weekly or monthly specials - it all can put the focus on the service you want to promote. And if the clients are happy, they will stay tuned for the next deal.
Social media marketing is vital for all beauty businesses! Many people decide where to book an appointment after checking the photos on your Facebook page and Instagram profile. So make sure that you share new content every day! New haircut, bright new colour, before/ after photos - all this can generate the buzz you want for your business. Let your work speaks for itself.
Conclusions
Using paid adverts alongside the many techniques needed for effective SEO is a powerful combination when you're trying to get more customers online.
Because in the modern world, if you're not properly set up to promote your salon using the internet, you're always going to lose out to your competitors who are.