Is your salon business on YouTube? No? Well, you better change that.
When it comes to social media marketing for beauty and hair salons, YouTube doesn't seem like the obvious choice for marketing. Yet, the facts and figures will tell you a different story. Statistics show that in 2019 YouTube reaches 1.9 billion active users on a daily basis. Yes, that's a billion. So how can your salon business reach your potential users in an unlimited pool of information? Keep on reading to learn how to use YouTube for business!
Getting started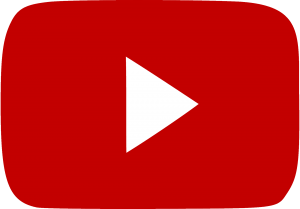 As you probably already know, creating and posting original video content on YouTube is an amazing way to boost the visibility of you salon business and reach new potential audience. The big question is how to actually do it. And do it right.
Let's say that you already have your YouTube account all set up – how can you use it to benefit your business? Here are some of our favourite YouTube marketing tips to try:
Promotional Clip

It is always a good idea to introduce new potential audience to your salon brand – after all, a good promotional clip can really trigger their desire to learn more about the services you offer and help you get your name out there.

Client Testemonials

A wise man once said – it is always better if you get someone else to say that you are great… than you saying that you are great! So why not make good use of this marketing tactic? A fantastic way to use YouTube marketing to strengthen your salon business is through client testemonials. Such videos don't even need to have big production as long as they seem credible – after all, it's all about what the clients say. So why not approach them next time after visiting you and ask them to record their answers?

Added value – clients might even decide to share such videos on their own social media channels which will provide you with further exposure.

Tips & Tricks

In the era of the smartphone and social media, every phone turns into a video camera. And every YouTube channel can turn into the next big thing, as long as it offers fresh perspective and cool content. Talking of cool content, experience shows that tips & tricks videos perform very well, especially in the field of beauty salons. The possibilities for content are endless – from sharing bridal hair ideas to "everyday skin care routine", you can play along with the services and products that your salon offers and integrate them within your YouTube marketing content
So are you ready to launch your salon business on YouTube?
---
Download FREE pdf with additional information
Download
PDF Topic: "How to Do a Q&A on YOUTUBE"
---