It's not hard for Google to know where the customer running the search is, their IP address or even their GPS system reveals this. It can be a bit more tricky for Google to figure out where the services or goods they're looking for are located however. For this it still relies on the business owner to tell them. Easy enough you might think, after all, Google verifies your address when you first validate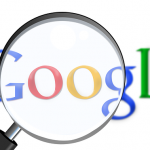 your page. Many business owners have more than one base however, and things can change over time meaning that unless you keep the search engines updated you could miss out on customers.This was the situation that some Local Fame clients encountered recently, people searching for his services in one part of London were being directed to the web page relating to another. This was frustrating for customers who knew that the other base existed but couldn't get the right contact details, and needless to say there was also a risk that our client would lose business to the alternatives being suggested by the search.
We're happy to report that the problem is now resolved
and that searches will reveal the correct information for clients wherever they are and wherever they're seeking to buy. At Local Fame we'll always make sure that our clients get the maximum benefit from their local business pages. This is especially important when performing
SEO for a franchise
since we have to make sure that branches of the same company do not compete with each other in the same areas. We love it when we're asked to solve a problem and make our work even more effective. Drop us a line on our contact form and find out more about how we can help you to improve your online presence and win more customers.