Peer Review Algorithms - How Do They Work?
Almost all of the most well known peer reviews sites like Google Places, Yelp, CitySearch, Angie's List, Urban Spoon, Booking.com and
TripAdvisor use complicated algorithms to determine who the top dog is. The secret workings of these algorithms are often closely guarded secrets, but it's generally agreed that the majority base their judgement on:
The amount of comments
The quality of those comments
And the time of posting, with older reviews depreciating in value as time passes
Controversy
It's fair to say that exactly how the algorithms of certain sites arrive at their final rankings has been the subject of controversy. This is especially true given the increasing primacy of such sites as a theoretically reliable source of information for important decision making.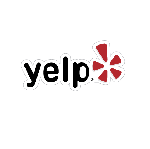 TripAdvisor hit the headlines in November 2014 when a lovely but very modest restaurant briefly hit the number one ranking spot for "Best Restaurant in London," while Yelp's filter for reviews courts ongoing controversy for its method of removing suspicious or unhelpful submissions. It's a system which many business owners say unfairly discriminates against honestly-earned positive testimonials, while Yelp argues that it's a necessary and unbiased way of blocking spam or malicious content. Yelp also suffered rather more serious backlash following complaints from business users that accused the site of giving unwarranted primacy to companies which paid Yelp for advertising... and mysteriously blocking the positive reviews of companies that didn't.
Weaknesses of Peer Review Websites
Such dark and unproven controversy aside, trusting any algorithm, no matter how clever or honest it
 is, to tell you what the "best" choice is for you is a complicated issue, not least because:
People don't have all of the options for comparison when writing a review
Personal preference and taste are definite factors
Bad reviews can be linked to poor customer behaviour
Certain companies offer "encouragements" to the writers of good reviews
Keep Both Eyes Open
Peer review websites can be an invaluable tool, but when reviewers don't even need to have eaten in a restaurant or been to the same country as a hotel to leave a review, it's worth going into any transaction based on the information you find there with both eyes open.