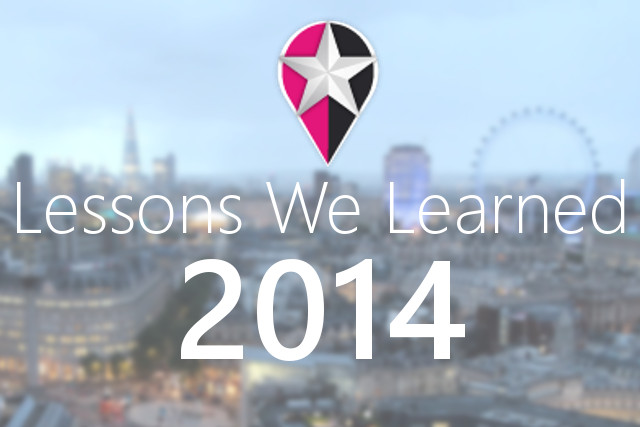 1) Quality and Audience Engagement Trumps All
The big news that Google's release of its
Panda 4.0
algorithm in May 2014 would become a rolling update that continued to shake up heretofore reasonably predictable Search Engine Results Pages dramatically altered the world of digital marketing and
seo services
. Google's being pretty coy about what criteria and information Panda actually uses to judge quality, but it says that writing relevant content for your target audience is the way to succeed. How do you do this?Research. Listening to
what your customers are actually interested in
, engaging with your users, and writing articles that they will actually read are key here. Using analytical tools to find out where, when and how people arrive at your site can also be very informative, as can making sure that you've got your online processes automated, or at the very least all of your information recorded in a database.
2) Mobile is in. Mobile is everything.
Professionals who still consider mobile to be a separate market are not worthy of the name. The user experience that you're providing should be just as good no matter what device a customer is accessing it on. If anything, design for mobile devices like tablets and smart phones first.
3) Social Media is SEO
Much like the mobile market used to be considered something of a different ballpark, social media might also once have been thought of as a distinct entity. Now though, if you're not optimising your social media content you're
missing something really vital
. Keywords, quality links, and of course quality content are the orders of the day. Different social media platforms should also be treated separately. Entertaining or amusing content suitable for Facebook won't work well in the snappy headline-centric world of Twitter.
4) Link Building Needs Love Too
The focus on quality content now extends to the links you build. You might not have noticed this effect your site yet, but Google says it's closing down on people who use quantity rather than quality-based link building techniques.
5) There are More Changes to Come!
Standing still doesn't appear to be in Google's vocabulary, which means that website operators and owners could be left scratching their heads and scrambling for effective methods for some time to come.
 * * *
If there's a trend that can be spotted in the direction that Google's updates are taking online marketing in the future though, it's that the necessity for quality content is here to stay.